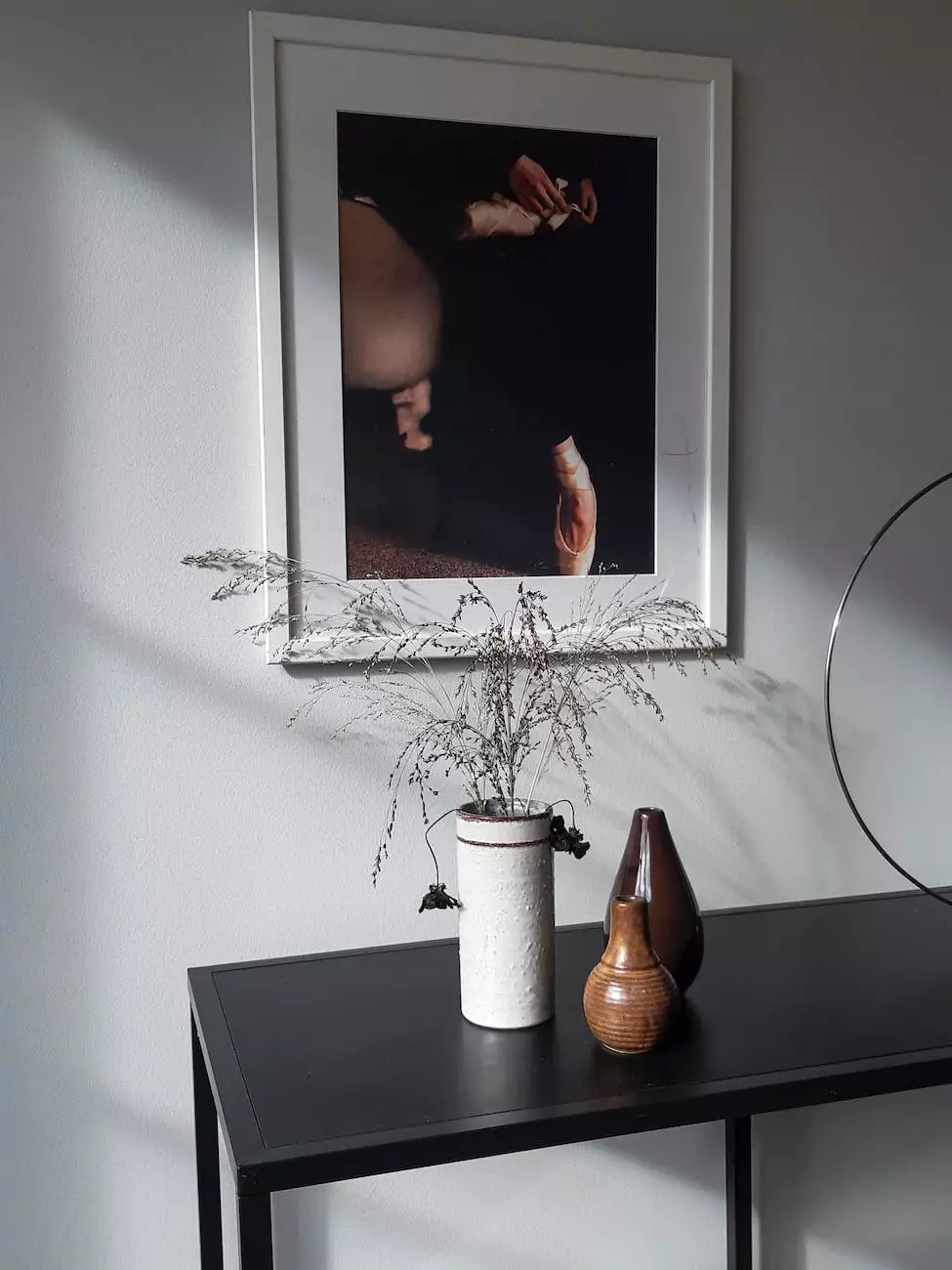 About Wilderhouse Ceramic Platters
If you are looking for the perfect ceramic platter to add elegance and style to your home, look no further than the Wilderhouse collection at Star Gift Card Exchange. Our carefully curated selection features unique and beautifully crafted platters that are sure to make a statement.
Unmatched Craftsmanship
At Wilderhouse, we believe in the power of artistry and attention to detail. Our ceramic platters are handcrafted by skilled artisans who take pride in their work. Each platter is meticulously formed, glazed, and fired to perfection, resulting in a piece that is not only stunning but also durable and functional.
A Variety of Designs
Our Wilderhouse collection offers a wide range of platter designs to suit every taste and style. Whether you prefer minimalist, contemporary, or intricate patterns, you're sure to find the perfect platter to complement your home decor. From subtle and understated to bold and vibrant, our selection has something to suit every preference.
Elevate Your Dining Experience
A ceramic platter from the Wilderhouse collection is not just a serving dish—it's an opportunity to elevate your dining experience. Imagine presenting your favorite dishes on a beautifully designed platter that showcases your personal style and attention to detail. Whether it's a casual family gathering or an elegant dinner party, our platters are sure to impress your guests.
Why Choose Star Gift Card Exchange
When it comes to purchasing ceramic platters, Star Gift Card Exchange offers a unique and enjoyable shopping experience. Our eCommerce store is a trusted destination for customers seeking high-quality products and exceptional service. Here are a few reasons why you should choose us:
Wide Selection
We understand that everyone has different tastes and preferences. That's why our Wilderhouse collection boasts a wide selection of ceramic platters in various shapes, sizes, and designs. We believe in offering diversity to ensure that every customer finds their perfect piece.
Exclusive Deals
At Star Gift Card Exchange, we want to make your shopping experience even more rewarding. We regularly offer exclusive deals and discounts on our ceramic platters, ensuring that you get the best value for your money. Don't miss out on the chance to save while adding a beautiful new platter to your collection.
Quality Assurance
We take great pride in providing our customers with products of the highest quality. Each ceramic platter in our Wilderhouse collection undergoes rigorous quality checks to ensure that it meets our strict standards. You can shop with confidence, knowing that you're investing in a piece that will last for years to come.
Exceptional Customer Service
At Star Gift Card Exchange, we go above and beyond to ensure our customers' satisfaction. Our dedicated customer service team is readily available to answer any questions or concerns you may have. We value your feedback and are committed to providing you with a seamless shopping experience from start to finish.
Shop the Wilderhouse Ceramic Platter Collection
Ready to elevate your dining experience with a beautifully crafted ceramic platter? Browse our extensive Wilderhouse collection at Star Gift Card Exchange and discover the perfect piece to enhance your home decor. With our exclusive deals, wide selection, and commitment to quality, you can shop with confidence knowing that you're investing in a truly exceptional product.
Start Shopping Now
Visit our eCommerce store and explore the Wilderhouse ceramic platters today. Allow your personal style to shine through with a stunning piece that will impress both family and friends. Don't wait any longer—shop now and experience the Wilderhouse difference at Star Gift Card Exchange!