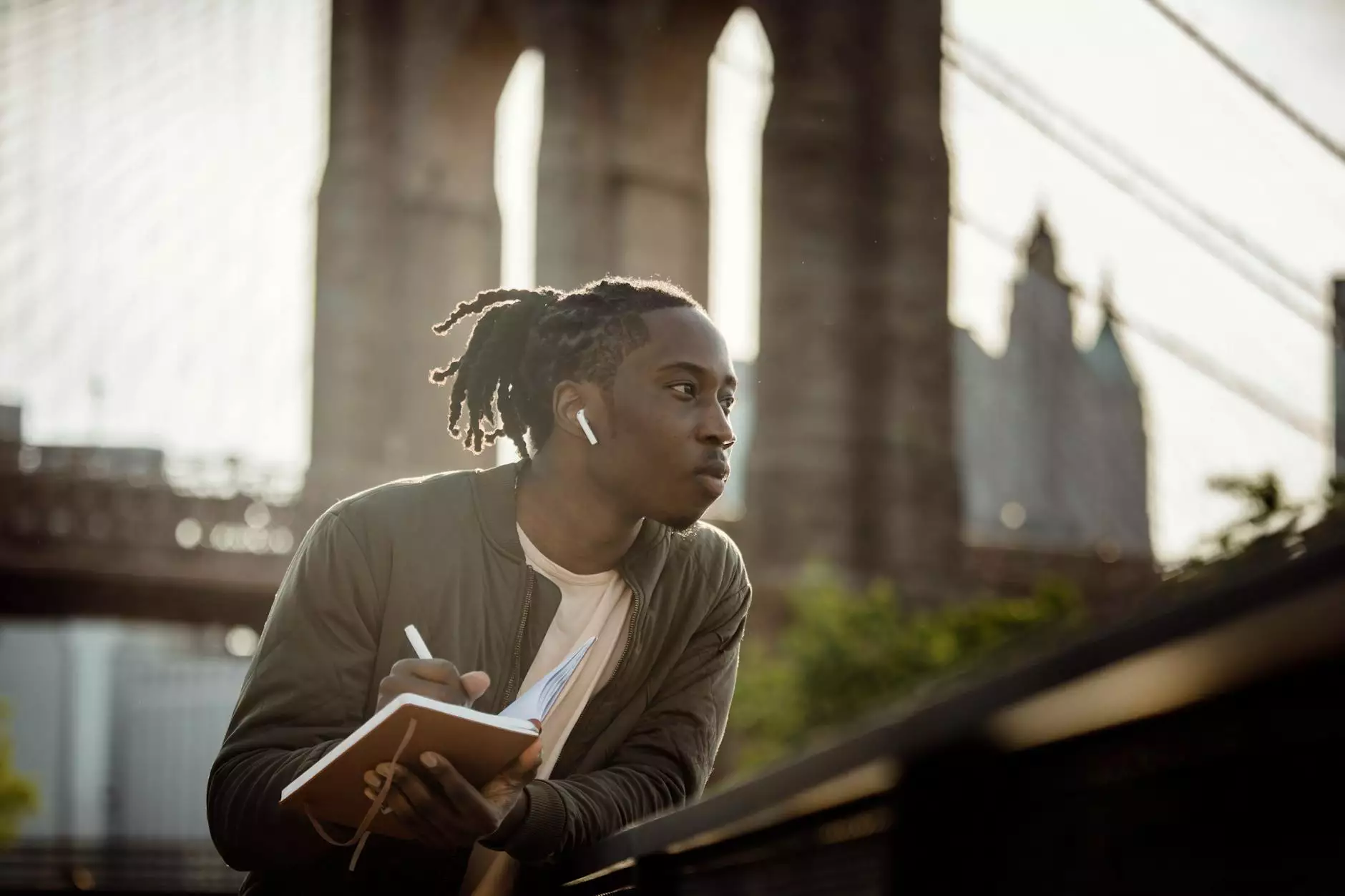 The Power of Michelle Obama's Words
Welcome to Star Gift Card Exchange, your go-to destination for all things inspiring and meaningful. In this section, we are thrilled to present our collection of pocket-sized books filled with the wise and inspirational words of Michelle Obama. As the former First Lady of the United States, Michelle Obama has captivated the world with her intelligence, grace, and empowering messages.
Explore Michelle Obama's Life and Legacy
Michelle Obama is an influential figure who has made a significant impact worldwide. Through her initiatives, speeches, and writings, she has inspired countless individuals to find their voice, embrace their uniqueness, and work towards positive change. Our collection of pocket-sized books provides a glimpse into the life and legacy of this remarkable woman, showcasing her journey from a young girl with big dreams to a powerful advocate for education, health, and equality.
Wisdom for Every Aspect of Life
Michelle Obama's wisdom encompasses a wide range of subjects, from personal growth and self-confidence to leadership and social justice. Our pocket-sized books are carefully curated to offer a comprehensive exploration of her thoughts and ideas, presenting you with an opportunity to delve deep into the topics that resonate with you the most.
Empower Yourself with Personal Growth
In her books, Michelle Obama shares valuable insights on personal growth, encouraging readers to embrace their full potential and overcome obstacles. Discover powerful advice on self-care, self-love, and self-empowerment that will inspire you to nurture your mind, body, and soul.
Leadership Lessons from Michelle Obama
Michelle Obama's leadership capabilities have been widely recognized and celebrated. With our collection, you can gain access to her invaluable leadership lessons, applicable to both personal and professional settings. Learn how to lead with compassion, authenticity, and integrity, and cultivate the skills needed to make a positive impact in your own life and the lives of those around you.
Promoting Social Justice and Inclusion
Michelle Obama is a strong advocate for social justice and equality. By reading her words, you can gain a deeper understanding of the challenges faced by marginalized communities and the importance of inclusivity. Her books offer thought-provoking reflections on the power of empathy, acceptance, and unity, inspiring you to become a catalyst for positive change.
Order Your Pocket Michelle Obama Wisdom Book Now
At Star Gift Card Exchange, we are dedicated to providing you with access to meaningful and transformative products. Our pocket-sized books featuring Michelle Obama's wisdom are no exception. Don't miss out on the opportunity to own these insightful works that can serve as a source of inspiration, guidance, and empowerment in your daily life.
Unlock Your Potential with Michelle Obama's Wisdom
Each page of our pocket books is packed with invaluable wisdom that can help you navigate life's challenges, celebrate your achievements, and become the best version of yourself. Take this opportunity to immerse yourself in Michelle Obama's empowering words and let her guidance empower you to make a difference in your own life and the world.
Spread Inspiration with Star Gift Card Exchange
By purchasing these pocket books, you are not only investing in your personal growth but also supporting Star Gift Card Exchange. We are committed to spreading inspiration, positivity, and resilience through every product we offer. Join us in creating a community of individuals who believe in the power of knowledge, compassion, and personal development.
Discover More at Star Gift Card Exchange
Star Gift Card Exchange is a leading provider of unique and meaningful products in the realm of eCommerce and shopping. Beyond our collection of pocket books, we offer an extensive range of gifts, accessories, and curated items designed to uplift and inspire. Browse through our website to uncover more treasures that will ignite your spirit and enrich your life.
Join Our Newsletter for Exclusive Updates
Stay up-to-date with the latest releases, promotions, and special offers by subscribing to our newsletter. Be the first to know about new arrivals, limited-edition items, and exclusive discounts that will allow you to continue nurturing your mind, body, and soul. Join our community of inspired individuals and embark on a journey of self-discovery and personal growth with Star Gift Card Exchange.
Connect with Us
Join the conversation on social media and connect with us on Facebook, Instagram, and Twitter. Share your favorite quotes, anecdotes, and your personal experience with Michelle Obama's wisdom. Together, we can create a space for transformative discussions, mutual support, and shared admiration for one of the most influential figures of our time.