Bamboo Candle - Elevate Your Space with the Finest Quality Candles
Apr 15, 2022
Gift Baskets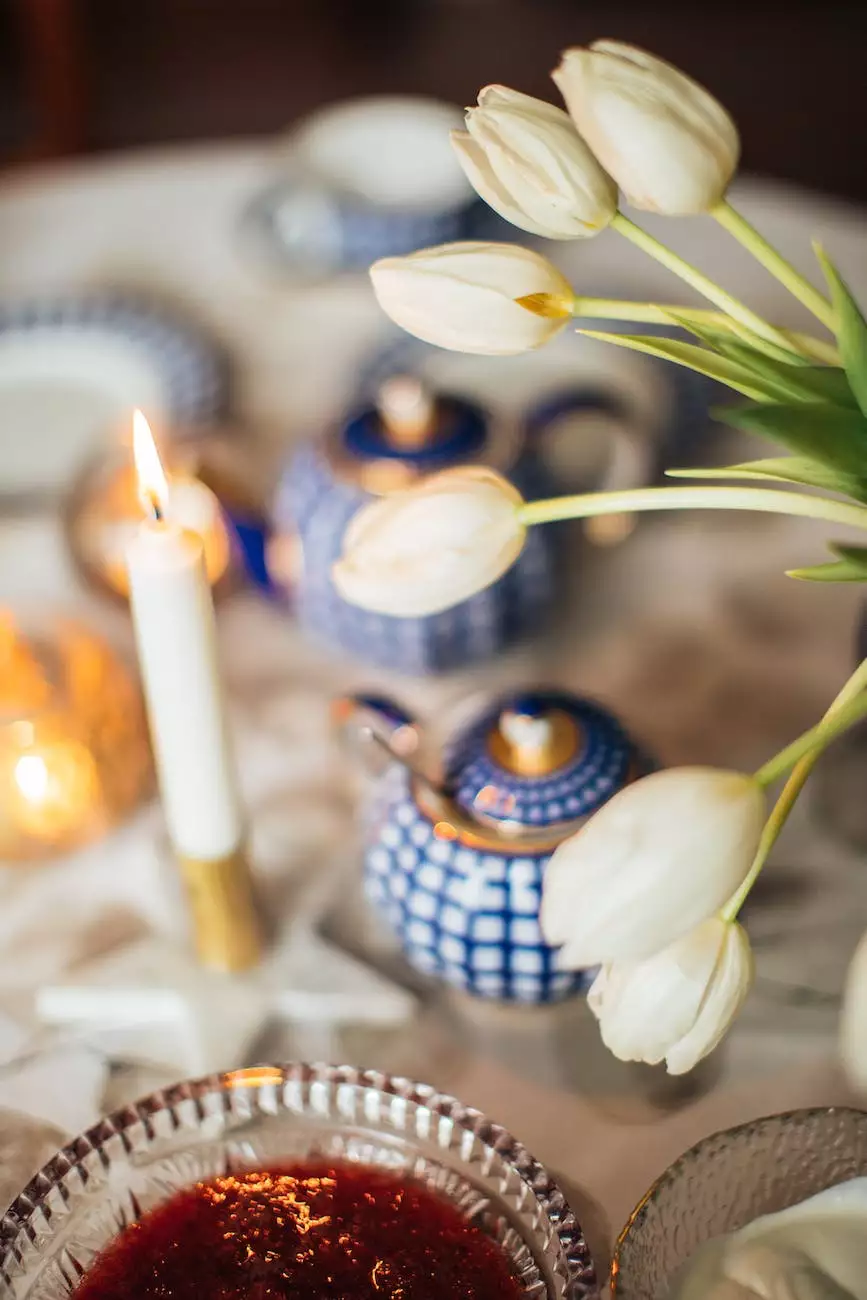 Introduction to Bamboo Candles
At Star Gift Card Exchange, we are proud to bring you the finest selection of candles, including the luxurious Bamboo Candle. Crafted from natural and sustainable materials, these candles not only fill your space with the warm glow of a flickering flame, but also offer a range of benefits that set them apart from traditional candles.
Why Choose a Bamboo Candle?
There are several reasons why a bamboo candle is the perfect choice for creating a calming and inviting atmosphere in your home or office.
1. Eco-Friendly and Sustainable
Bamboo, widely known for its sustainability, is a renewable resource that grows quickly and requires no pesticides or fertilizers. By choosing a bamboo candle, you are making an eco-friendly choice that contributes to a healthier planet.
2. Clean and Non-Toxic
Our bamboo candles are made from 100% natural wax, ensuring a clean burn without harmful toxins or chemicals. You can enjoy the soothing aroma and gentle ambiance of our candles, knowing that you are not compromising your indoor air quality.
3. Long-lasting Fragrance
The fragrance of our bamboo candles is carefully crafted to provide a long-lasting scent that fills your space with a subtle yet delightful aroma. Whether you prefer the refreshing scent of grapefruit or the calming notes of lavender, our bamboo candles offer a wide range of fragrances to suit your preferences.
4. Stylish and Versatile
Our bamboo candles are not only a delight to the senses but also make a stylish addition to any decor. With their sleek and elegant design, they effortlessly blend into various settings, from modern and minimalist to rustic and bohemian. Enhance the ambiance of your living room, bedroom, or workspace with the timeless beauty of a bamboo candle.
Explore Our Bamboo Candle Collection
At Star Gift Card Exchange, we understand the importance of offering our customers a diverse selection of high-quality products. Browse through our extensive range of bamboo candles and choose the perfect one for yourself or as a thoughtful gift for your loved ones.
1. Bamboo Candle - Grapefruit
Indulge your senses with our refreshing grapefruit bamboo candle. Infused with the invigorating scent of freshly squeezed grapefruit, this candle uplifts your mood and creates a cheerful ambiance in any space. The subtle citrus notes bring a burst of energy and vitality to your surroundings, making it an excellent choice for both relaxation and productivity.
2. Bamboo Candle - Lavender
Unwind after a long day with the soothing fragrance of lavender. Our lavender bamboo candle promotes relaxation and tranquility, helping you create a peaceful sanctuary at home. The gentle floral aroma instantly calms your senses and provides a serene atmosphere perfect for unwinding and relieving stress.
3. Bamboo Candle - Sandalwood
Experience the warm and earthy scent of sandalwood with our indulgent bamboo candle. The rich and woody fragrance adds a touch of elegance to any room, creating a cozy and inviting space. Light our sandalwood bamboo candle during meditation or when you need a moment of quiet contemplation.
Shop for the Best Bamboo Candles at Star Gift Card Exchange
Transform the ambiance of your living space with the alluring glow and captivating fragrances of our bamboo candles. At Star Gift Card Exchange, we are dedicated to providing you with the highest quality candles that perfectly complement your lifestyle.
Visit our online store now to explore our complete collection of bamboo candles and place your order. Enjoy the convenience of shopping from the comfort of your home and benefit from our secure payment options and fast shipping.
Elevate your space with the exquisite Bamboo Candle from Star Gift Card Exchange. Shop now!