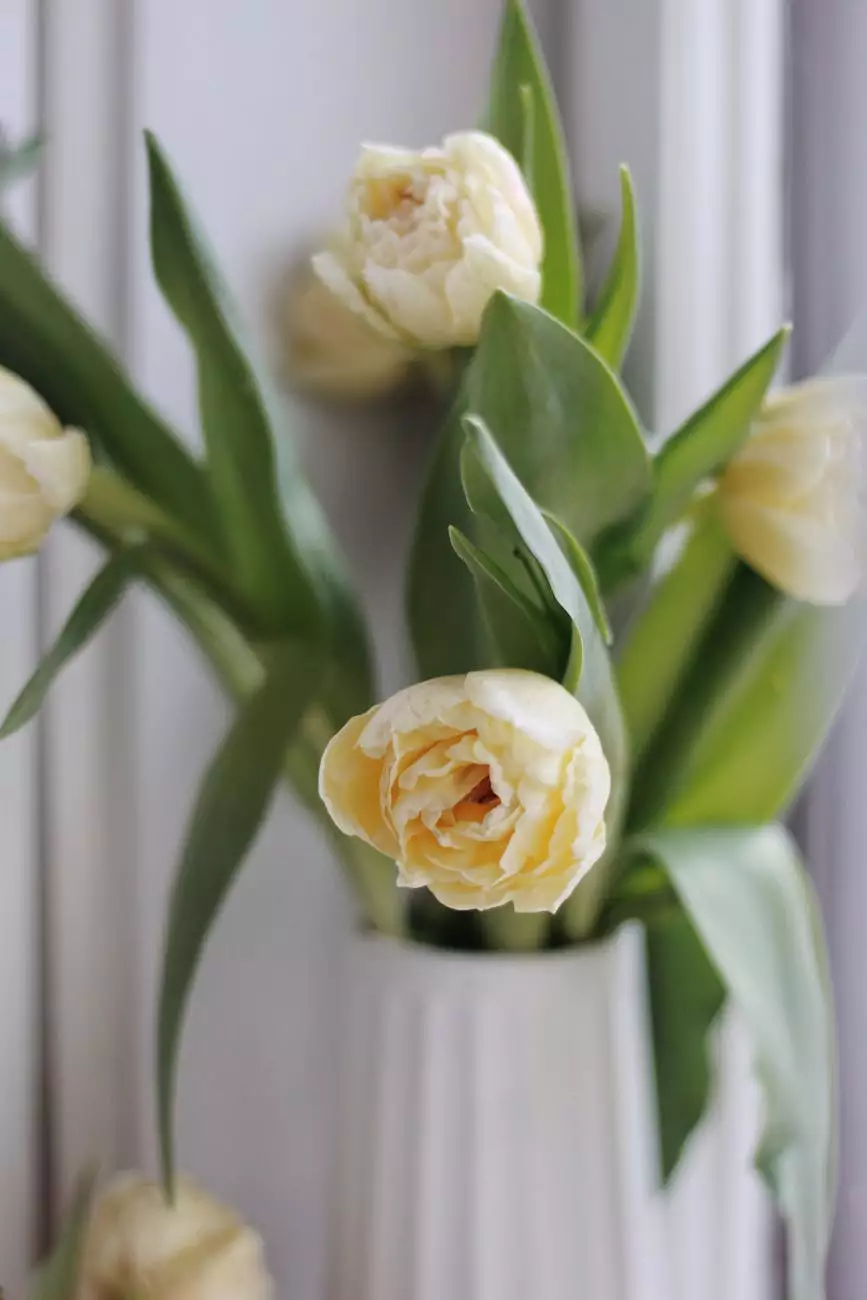 Enhance Your Space with Elegance
At Star Gift Card Exchange, we take pride in offering unique and captivating home decor products. Our Extra Small Tulip Vase in Soil is no exception. Crafted with meticulous attention to detail, this stunning piece is perfect for adding a touch of elegance to any space.
Exquisite Design and Quality
Designed to impress, our Extra Small Tulip Vase in Soil features a sleek and modern design that effortlessly complements any interior. The vase is carefully crafted from high-quality materials to ensure durability and long-lasting beauty.
Bringing Nature Indoors
With its natural aesthetic, the Extra Small Tulip Vase in Soil allows you to bring a piece of the outdoors into your home. The vase is paired with a bed of rich, nutrient-packed soil, creating an ideal environment for small plants or flowers.
Versatility and Style
Whether you place it on a shelf, countertop, or coffee table, the Extra Small Tulip Vase in Soil effortlessly adds a touch of sophistication to any setting. Its compact size makes it perfect for small spaces, while its timeless design ensures it remains a focal point of your decor for years to come.
A Thoughtful Gift
Looking for the perfect gift for a loved one or friend? The Extra Small Tulip Vase in Soil is sure to delight. Its elegant design and versatility make it an excellent choice for any occasion. Whether it's a birthday, anniversary, or housewarming, this exquisite vase is a gift that will be treasured.
Shop with Confidence
When you shop at Star Gift Card Exchange, you can trust that you're getting a top-quality product. We believe in providing exceptional customer service and carefully curating our collection to ensure that every item meets our high standards.
Experience the Star Gift Card Exchange Difference
With our commitment to excellence, a wide range of exquisite home decor products, and a seamless online shopping experience, Star Gift Card Exchange is your go-to destination for all your home decor needs. Shop now and discover the perfect addition for your space!