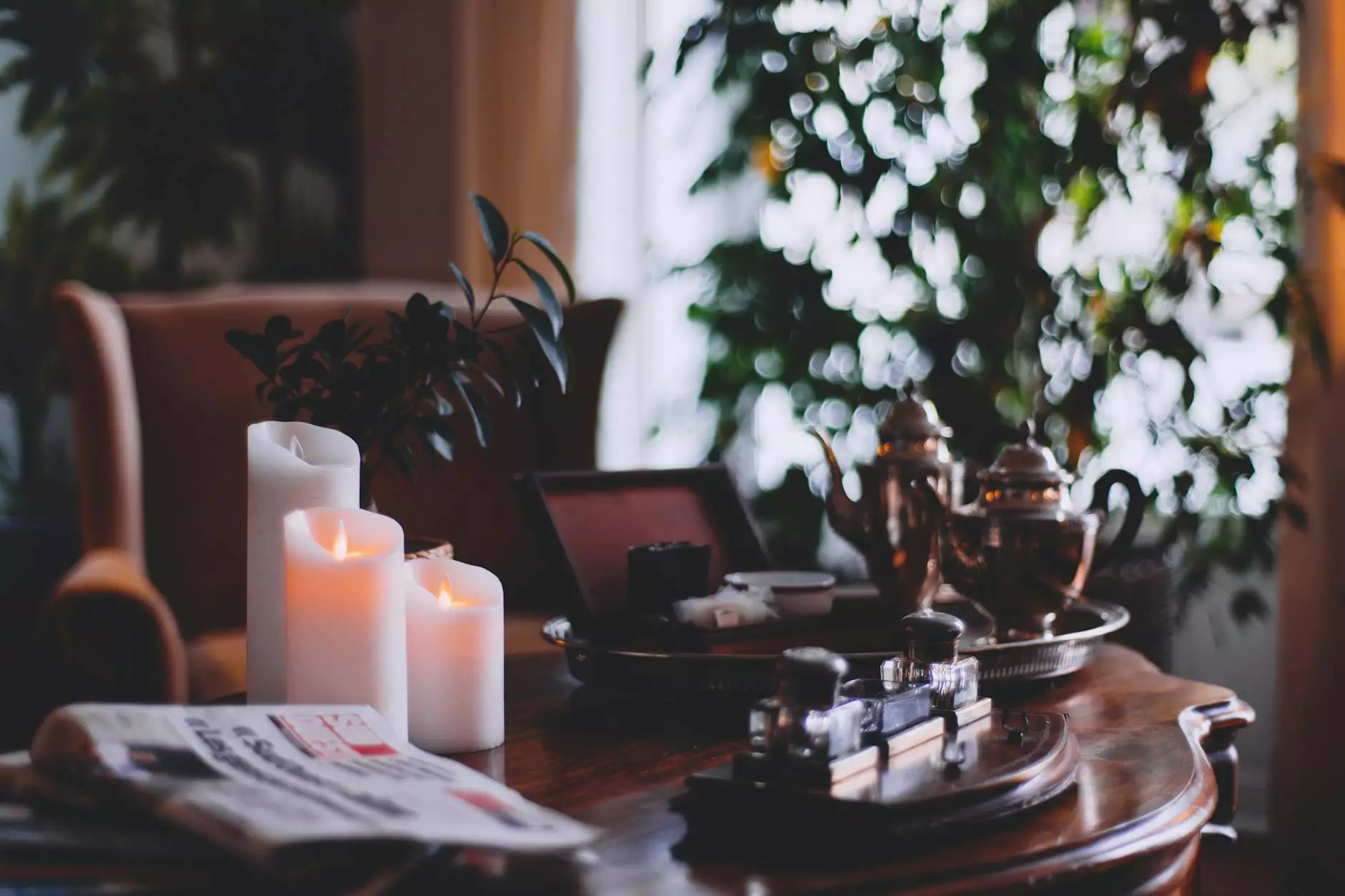 Welcome to Star Gift Card Exchange, your trusted destination for all things gift-related. We pride ourselves on offering a wide range of exceptional products, including the exquisite Gratitude Luxury Candle. This page is dedicated to providing you with detailed information about this remarkable candle, allowing you to make an informed decision before purchase.
Indulge in relaxation with our Gratitude Luxury Candle
At Star Gift Card Exchange, we understand the importance of self-care and taking a moment to unwind. Our Gratitude Luxury Candle is specifically designed to help you create a tranquil atmosphere, providing a luxurious and relaxing experience.
Unleash the power of aromatherapy
Aromatherapy has been used for centuries to promote relaxation, reduce stress, and enhance overall well-being. Our Gratitude Luxury Candle harnesses the therapeutic benefits of carefully selected scents, expertly crafted to transport you to a state of tranquility.
Immerse yourself in captivating scents
The Gratitude Luxury Candle offers a captivating and harmonious blend of natural fragrances. Each scent has been meticulously chosen to create a multi-sensory experience, evoking feelings of calmness and serenity.
Indulge your senses with notes of:
Warm vanilla
Aromatic lavender
Enchanting rose
Subtle sandalwood
Refreshing citrus
Exceptional craftsmanship and quality
Our Gratitude Luxury Candle is crafted with precision and care using the finest natural ingredients. Each candle is hand-poured to ensure unparalleled quality and attention to detail, allowing you to immerse yourself in an experience like no other.
Long-lasting burn time
We believe in providing our customers with candles that offer exceptional value. The Gratitude Luxury Candle boasts a remarkable burn time, allowing you to enjoy its enchanting fragrance for extended periods.
Safe and eco-friendly
We care about the environment, which is why we prioritize sustainability in our production processes. The Gratitude Luxury Candle is made from non-toxic, natural ingredients and is housed in a reusable and recyclable container, ensuring a guilt-free indulgence.
The perfect gift for any occasion
Searching for a thoughtful gift for a loved one or special someone? Look no further than our Gratitude Luxury Candle. Its exquisite design and enticing aroma make it the ideal present for birthdays, anniversaries, holidays, or simply to show appreciation to someone you care about.
Personalization options
At Star Gift Card Exchange, we understand the value of personalization. That's why we offer customization options for the Gratitude Luxury Candle. Add a heartfelt message or the recipient's name to make it a truly unique and cherished gift.
Our team of dedicated professionals is committed to providing top-notch customer service. If you have any inquiries or require assistance with your order, please don't hesitate to reach out to us. We're here to ensure your shopping experience with Star Gift Card Exchange exceeds your expectations.
Spread gratitude and create moments of bliss
Gratitude is a universal language that transcends boundaries. Express your gratitude by gifting our luxurious candle and help create moments of tranquility and bliss for yourself or someone special.
Invest in the Gratitude Luxury Candle today and elevate your relaxation routine. Experience the unmatched quality, captivating scents, and exceptional craftsmanship that have made Star Gift Card Exchange a trusted name in the gifting industry.
Don't miss out on the opportunity to enhance your well-being and indulge in pure luxury. Order your Gratitude Luxury Candle now and let us brighten your life with the comforting glow and enchanting fragrance it offers.