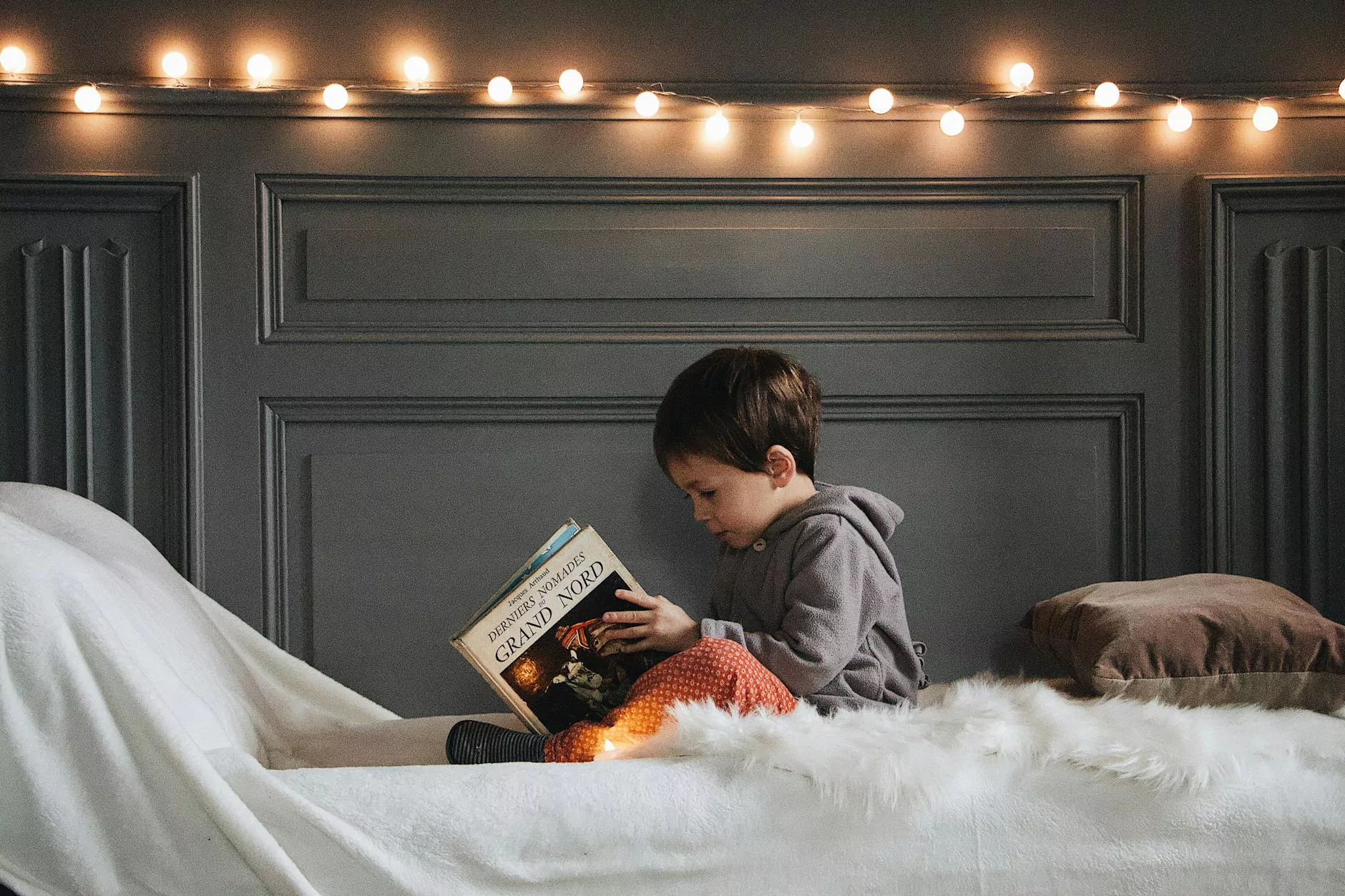 The Best Educational Toy for Young Minds
At Star Gift Card Exchange, we believe in providing the highest quality products that promote learning and development in children. Our Little Learner Board Book Set is a must-have for parents who wish to foster a love for reading and enhance early literacy skills in their little ones.
Why Choose the Little Learner Board Book Set?
As parents, we understand the importance of providing our children with the best tools to succeed. The Little Learner Board Book Set is specifically designed to captivate young minds, stimulating their curiosity and laying the foundation for a lifelong love of reading. Here's why it stands out:
1. Durable and Child-Friendly Design
The Little Learner Board Book Set is built to last. Each book is made with high-quality, thick board pages that can withstand even the most enthusiastic page-flipping. The sturdy construction ensures the books are safe and easy for little hands to hold, preventing accidental tears and ensuring hours of enjoyable reading time.
2. Engaging Content and Beautiful Illustrations
Our board book collection features timeless stories and engaging content that captures the imagination of young children. Each book is beautifully illustrated with captivating visuals, designed to spark curiosity and encourage interaction. From animals and numbers to colors and shapes, the Little Learner Board Book Set offers a wide range of educational topics that keep children entertained and eager to learn.
3. Early Learning Made Fun
Learning is most effective when it feels like play! With the Little Learner Board Book Set, children will have a blast exploring different concepts and expanding their knowledge. The interactive elements, such as lift-the-flaps and touch-and-feel textures, make each page an exciting adventure. This hands-on approach keeps children engaged, helping them absorb information effortlessly while enjoying themselves.
4. Encourages Language and Cognitive Development
Early language skills are crucial for a child's overall development. The Little Learner Board Book Set provides an excellent platform for language development, introducing vocabulary, and enhancing communication skills. Through repeated exposure to words and phrases, children build a strong foundation for reading comprehension and verbal expression. The engaging activities also promote cognitive development, fostering problem-solving skills and critical thinking abilities.
5. Perfect for On-the-Go Learning
Busy parents will appreciate the compact size and portability of the Little Learner Board Book Set. Whether you're going on a family vacation or simply running errands, these books are easy to pack and take along. Keep your little one entertained and engaged while waiting at the doctor's office, traveling in the car, or enjoying a quiet moment at home. Learning opportunities are everywhere!
Unlock a World of Learning with Star Gift Card Exchange
At Star Gift Card Exchange, we are committed to providing you and your child with the best educational toys on the market. The Little Learner Board Book Set is just one example of our dedication to fostering a love for learning in children. Browse our extensive collection of educational products and enrich your child's journey of discovery today!