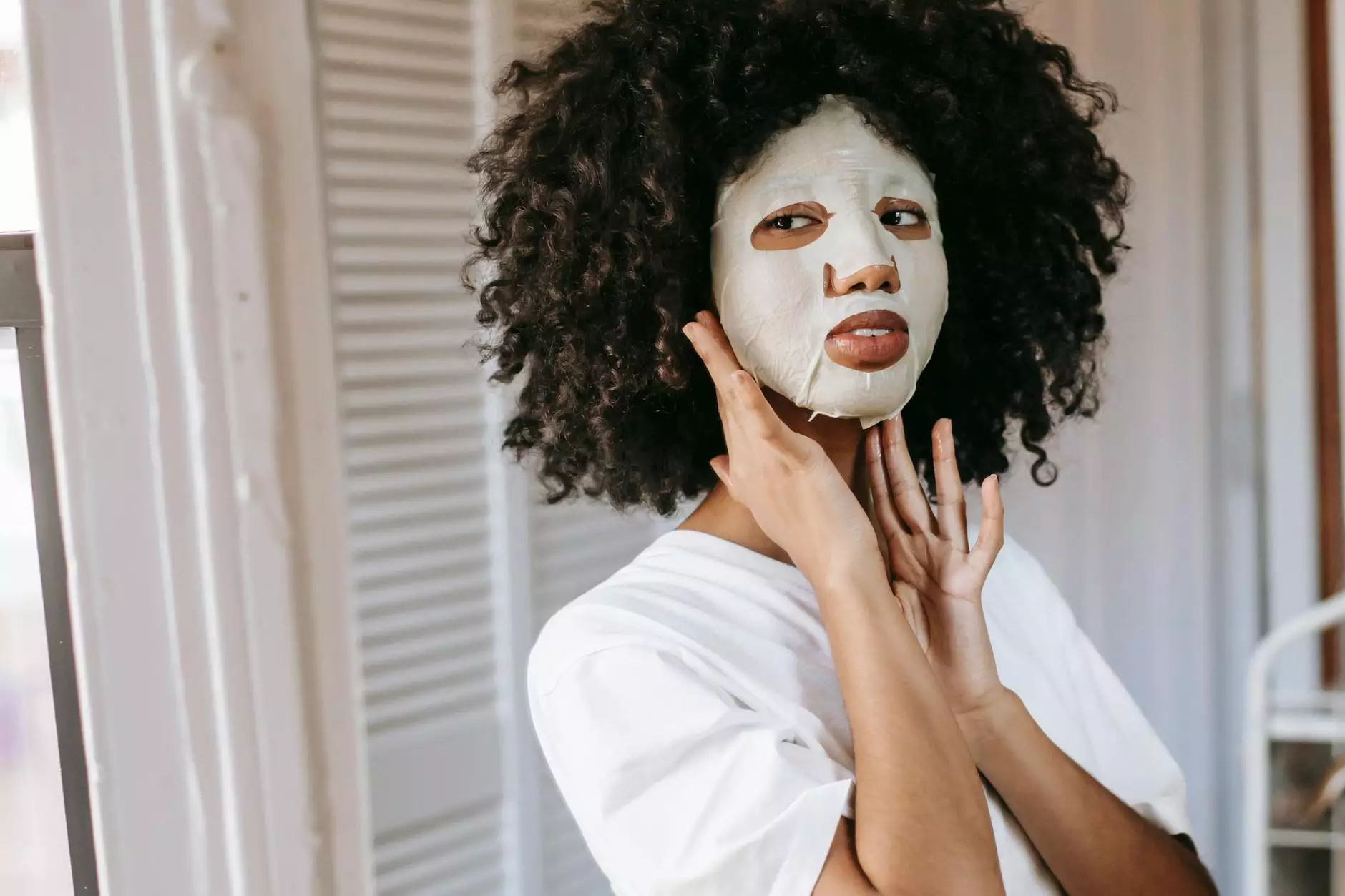 Unleash the Power of Sheet Masks for Healthy and Rejuvenated Skin
At Star Gift Card Exchange, we take pride in offering you a wide range of premium skincare products. Our collection of Moodmask Sheet Masks is a testament to our commitment to providing top-quality products that deliver exceptional results.
The Science behind Moodmask Sheet Masks:
Moodmask Sheet Masks are formulated using advanced skincare technology and high-quality ingredients. These masks are designed to target various skin concerns, such as hydration, brightening, firming, and revitalization. Each mask is carefully crafted to provide maximum benefits for your skin.
Hydration:
Our Hydration Moodmask Sheet Masks are specially designed to deeply hydrate and nourish your skin. Enriched with powerful hydrating ingredients like hyaluronic acid, these masks help in retaining moisture, leaving your skin plump and supple.
Brightening:
Experience the transformative power of our Brightening Moodmask Sheet Masks. These masks are packed with potent brightening ingredients like vitamin C, niacinamide, and pearl extract, which help in reducing dark spots, improving skin tone, and giving you a radiant complexion.
Firming:
For those looking to improve skin elasticity and firmness, our Firming Moodmask Sheet Masks are the perfect choice. These masks contain ingredients like collagen, elastin, and peptides that help in boosting collagen production, reducing the appearance of fine lines and wrinkles, and giving your skin a youthful glow.
Revitalization:
Elevate your skincare routine with our Revitalization Moodmask Sheet Masks. Infused with powerful antioxidant-rich ingredients like green tea extract, vitamin E, and aloe vera, these masks help in rejuvenating tired and dull skin, restoring its natural radiance.
Why Choose Moodmask Sheet Masks:
Superior Quality:
At Star Gift Card Exchange, we prioritize quality above all else. Our Moodmask Sheet Masks are made from premium materials that adhere perfectly to your skin, allowing the active ingredients to penetrate deeply for optimal results. Each mask is strategically formulated to provide maximum benefits without causing any irritation or discomfort.
Variety and Customization:
We understand that every individual has unique skincare needs. That's why our Moodmask Sheet Masks come in a variety of options, catering to different skin concerns. Whether you have dry, sensitive, mature, or combination skin, you'll find a mask that suits your specific needs in our collection. Customize your skincare routine and address your skin concerns effectively with our wide range of options.
Convenience and Ease of Use:
Moodmask Sheet Masks are designed to be convenient and easy to use. Simply apply the mask on cleansed skin, leave it on for the recommended time, and enjoy a relaxing self-care session. The sheet mask format ensures that the active ingredients stay in contact with your skin for longer, allowing for better absorption. Indulge in a spa-like experience in the comfort of your own home.
Visible Results:
Our Moodmask Sheet Masks have garnered rave reviews from satisfied customers who have witnessed remarkable transformations in their skin. The powerful combination of cutting-edge ingredients and advanced skincare technology ensures that you'll see a noticeable improvement in your skin's texture, complexion, and overall health.
Discover the Perfect Moodmask Sheet Mask for Your Skincare Needs
Explore our wide selection of Moodmask Sheet Masks and find the perfect match for your specific skincare concerns. With our comprehensive range of options, you can create a customized skincare routine that addresses your unique needs, ensuring optimum results. Elevate your self-care game and unlock the secret to healthy, rejuvenated skin with Star Gift Card Exchange's Moodmask Sheet Masks.