Indulge and Inspire Spa Gift Basket
Oct 22, 2018
Gift Baskets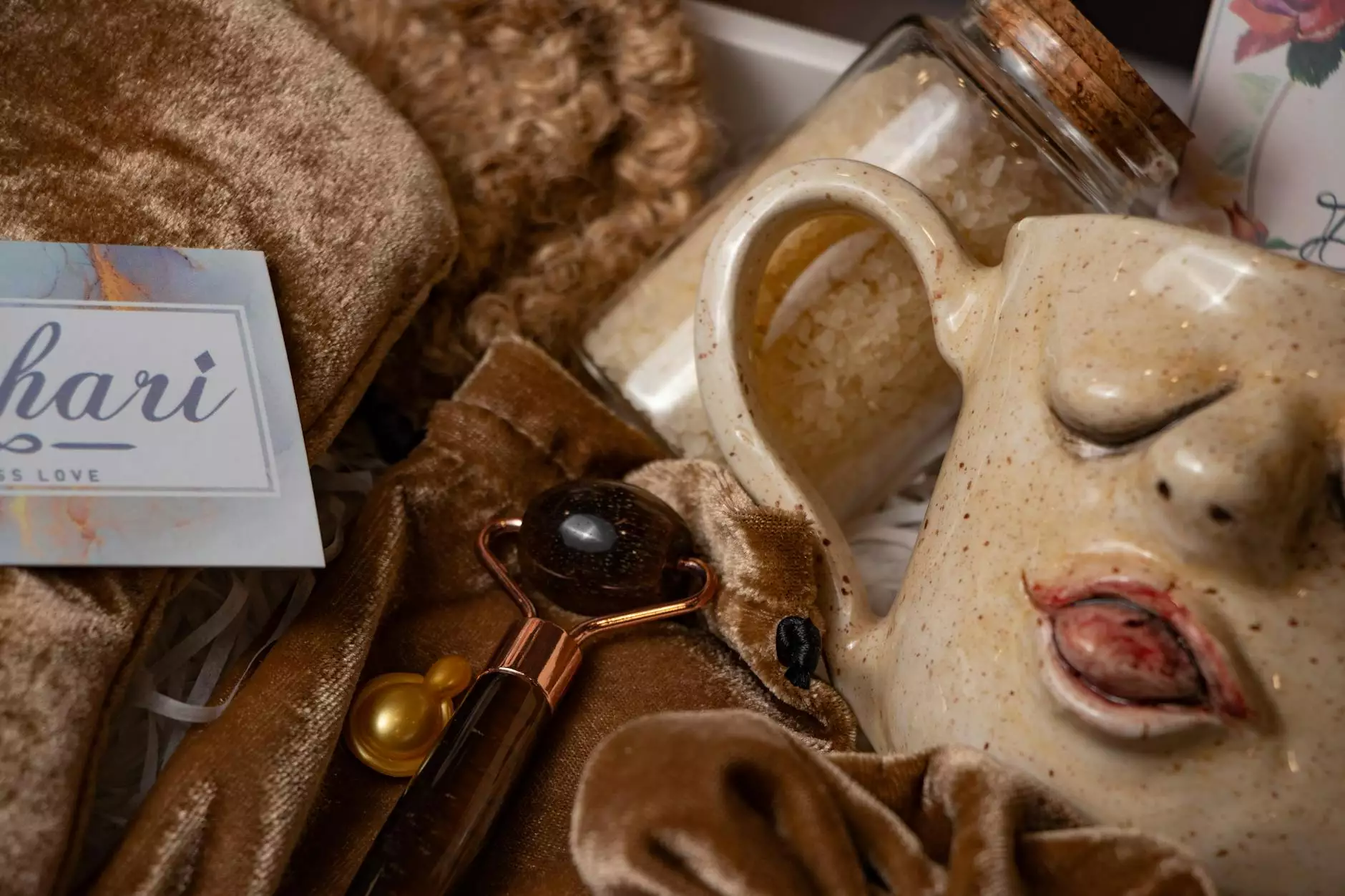 Elevate Your Self-Care Routine with Star Gift Card Exchange
Welcome to Star Gift Card Exchange, your trusted destination for premium gift solutions. If you're in search of the perfect present or looking to treat yourself, our "Indulge and Inspire Spa Gift Basket" is sure to exceed your expectations. Crafted with care, this exquisite spa gift basket offers an unforgettable experience of relaxation and rejuvenation.
The Ultimate Spa Experience Awaits
Unwind and recharge your senses with our indulgent spa gift basket. We understand the importance of self-care and have carefully curated a selection of luxurious spa products to help you create your very own pampering sanctuary at home. Each item included in the basket has been chosen with meticulous attention to detail, ensuring a top-notch relaxation experience.
Relax and Rejuvenate with Premium Bath Essentials
The "Indulge and Inspire Spa Gift Basket" features a wide range of premium bath essentials, designed to transform your bath time into a blissful escape. Luxuriate in the soothing scents of our hand-picked bath bombs, delicately handmade using natural ingredients. Revel in the opulence of high-quality bath oils that moisturize and nourish your skin, leaving it feeling incredibly soft and silky.
Pamper Your Skin with Exquisite Body Care
Your skin deserves the best, and our spa gift basket doesn't disappoint. Immerse yourself in the goodness of our selection of body lotions and creams that are formulated to provide deep hydration and promote a healthy glow. Indulge in the aromatic delight of our handcrafted soaps, meticulously created to cleanse and uplift your senses.
Revitalize Your Mind, Body, and Soul
We understand that true relaxation goes beyond skincare. That's why our indulgent spa gift basket goes the extra mile to rejuvenate your mind, body, and soul. Immerse yourself in the calming ambiance created by our scented candles, carefully chosen to create an atmosphere of tranquility. Enhance your self-care experience with our selection of herbal teas that promote relaxation and inner harmony.
The Perfect Gift for Every Occasion
Our "Indulge and Inspire Spa Gift Basket" is the perfect gift for any occasion. Whether you're looking to surprise a loved one on their birthday, celebrate an anniversary, or simply show your appreciation, this spa gift basket is sure to make a lasting impression. Its luxurious presentation and thoughtfully chosen products make it a standout choice for those seeking a unique and memorable gift.
Uncompromising Quality and Elegance
At Star Gift Card Exchange, we prioritize quality and elegance in everything we offer. Every item that goes into our spa gift basket is handpicked from renowned brands known for their commitment to excellence. We believe in providing our customers with an exceptional gifting experience that reflects the highest standards of luxury and sophistication.
Shop the Indulge and Inspire Spa Gift Basket Today
Ready to elevate your self-care routine or surprise someone special with the ultimate gift of relaxation? Visit Star Gift Card Exchange today and explore the "Indulge and Inspire Spa Gift Basket". Treat yourself, or someone you care about, to an unparalleled spa experience that will leave a lasting impression. Discover the perfect blend of indulgence and inspiration now!
Contact Us
If you have any questions or need assistance, our dedicated customer support team is here to help. Reach out to us via email at [email protected] or call us at 1-800-123-4567. We're committed to providing you with an exceptional shopping experience.