Santa Coin - The Ultimate Seasonal Gift
Nov 2, 2017
Holiday Gifts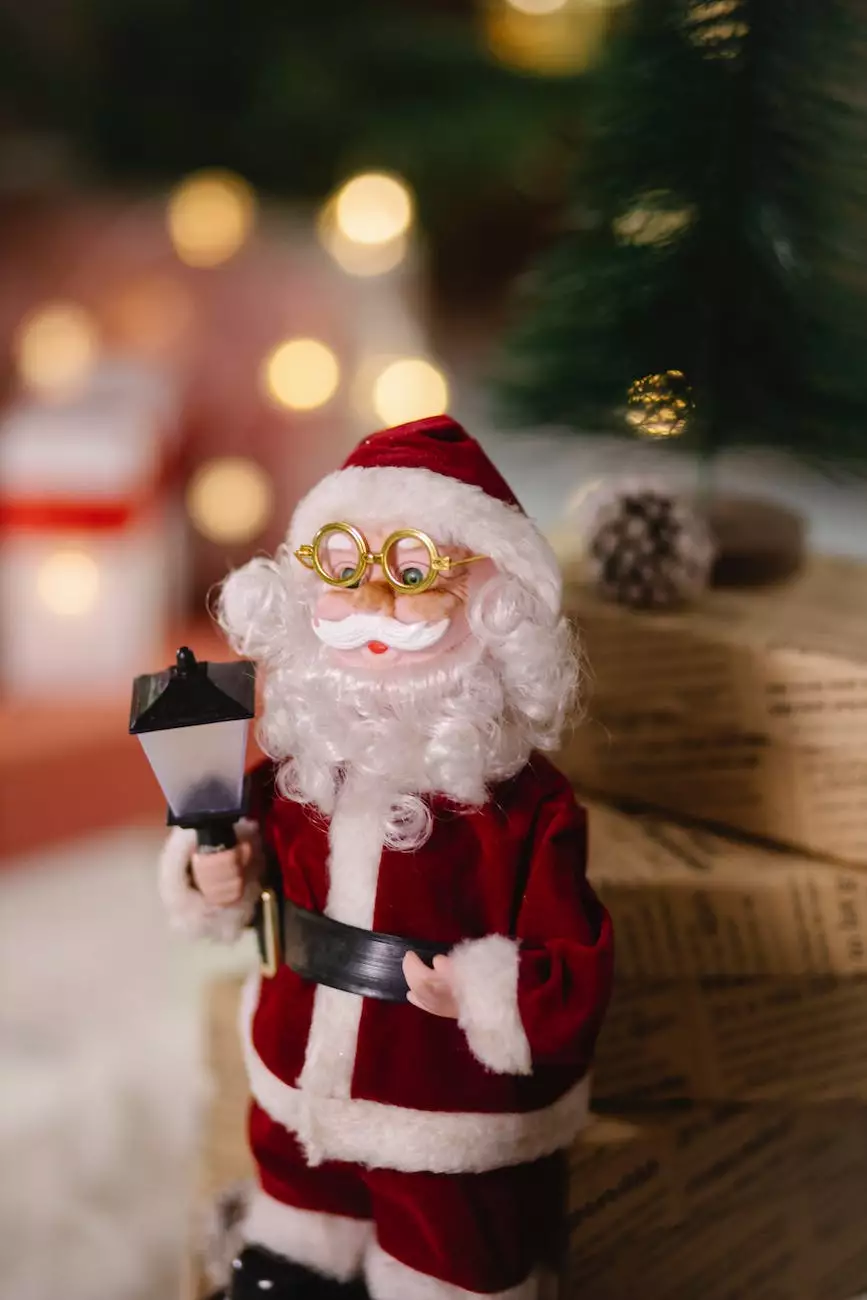 Introduction
Welcome to Star Gift Card Exchange's Santa Coin page. We are thrilled to introduce you to the extraordinary Santa Coin, a magical and unique gift option for every occasion, especially during the holiday season. Our Santa Coin is designed to bring joy, cheer, and the spirit of Christmas to your loved ones. Read on to discover more about this exclusive offering.
Unleash the Magic of Santa Coin
At Star Gift Card Exchange, we understand the importance of finding the perfect present. Our Santa Coin is not just another conventional gift; it embodies the enchantment and wonder of Santa Claus himself. Crafted with precision and attention to detail, each Santa Coin carries the aura of the holiday season, making it an extraordinary keepsake.
The Perfect Gift for All Ages
Whether you're searching for a delightful token for your children, grandchildren, or even friends and colleagues, the Santa Coin is an ideal choice. Its timeless appeal transcends generations, making it a cherished memento for all ages. The delightful jingle it carries is sure to evoke nostalgia and create lasting memories.
Exquisite Design and Craftsmanship
The Santa Coin stands out with its exceptional design and flawless craftsmanship. Each piece is meticulously handcrafted by skilled artisans, ensuring that no two coins are alike. The intricate detailing of Santa Claus, his reindeer, and the spirit of Christmas will captivate anyone who receives this enchanting gift.
Unique Features
The Santa Coin doesn't just boast impressive aesthetics; it also offers special features that enhance its appeal:
Glow-in-the-Dark: The Santa Coin illuminates in the dark, radiating a warm and comforting glow reminiscent of holiday magic.
Engraved Personalization: Make the Santa Coin even more special by adding a personalized message or the recipient's name, ensuring it becomes a cherished personal keepsake.
Premium Packaging: Each Santa Coin comes beautifully packaged in a deluxe box, making it ready to gift and preserving its splendor for years to come.
Spread Joy with the Santa Coin
Whether you're considering the Santa Coin as a holiday gift, a birthday surprise, or simply a special token to celebrate the magic of Christmas, it's guaranteed to ignite joy and fond memories in the hearts of your loved ones. Embrace the spirit of giving and share the enchantment today!
Purchase Your Santa Coin
Ready to bring home this remarkable piece of seasonal magic? Visit our online store today and explore our exclusive collection of Santa Coins. We offer various options to suit your preferences and budget. Don't miss the opportunity to delight your loved ones with this extraordinary festive keepsake.
Conclusion
Choose Star Gift Card Exchange's Santa Coin to make every occasion truly memorable. Our dedication to quality, design, and the utmost attention to detail ensures that your Santa Coin will be a cherished heirloom, spreading joy for years to come. Purchase your Santa Coin today and embrace the spirit of Christmas like never before!