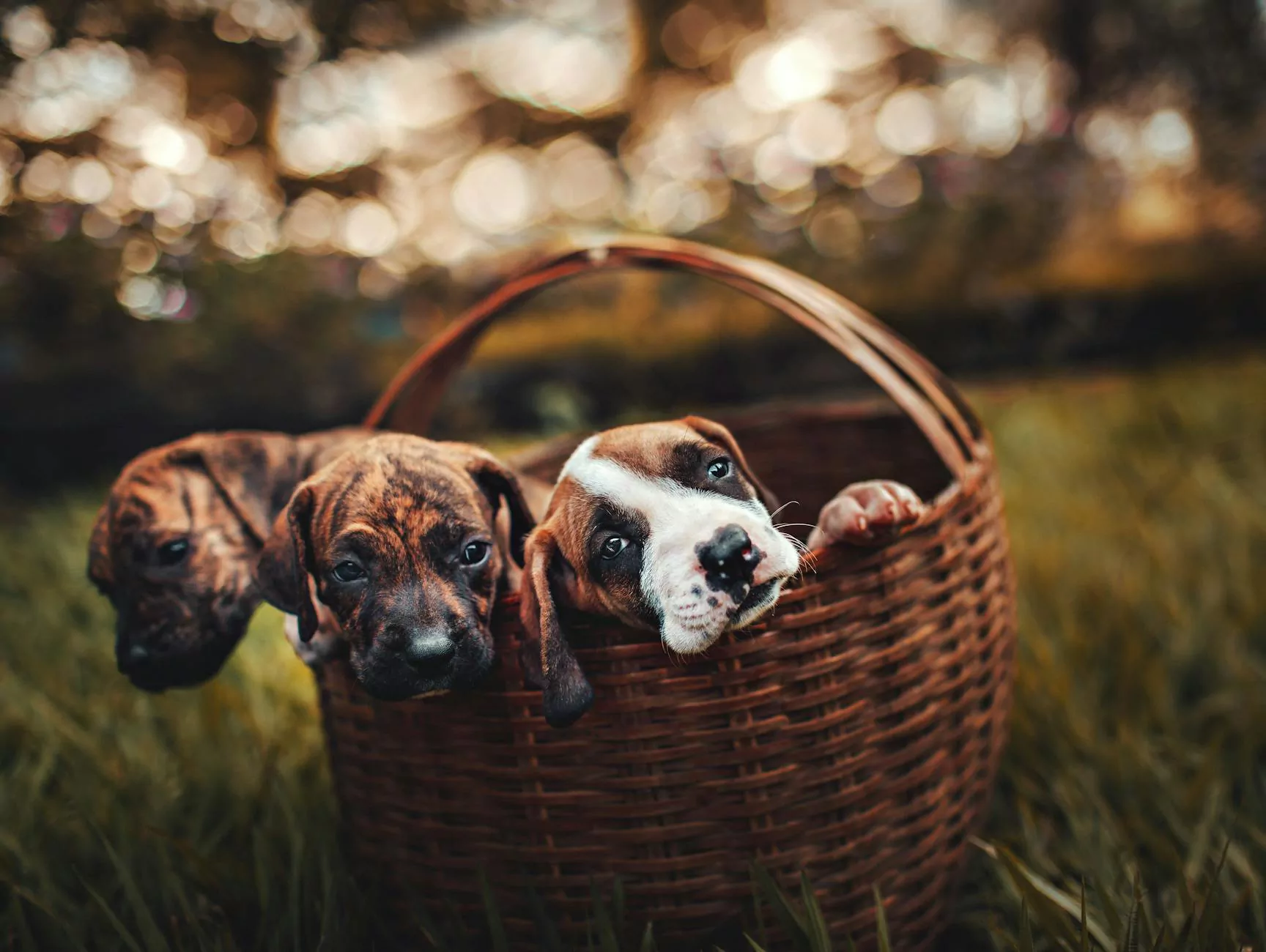 Discover the Perfect Dog Gift Basket for Your Furry Friend
Welcome to Star Gift Card Exchange, your go-to destination for unique and luxurious dog gifts. Our Puppy Love Dog Gift Basket collection provides a range of carefully curated products and treats to pamper your four-legged companion. Whether you're celebrating a special occasion or simply want to show your pup some love, our dog gift baskets are sure to bring joy and tail-wagging excitement.
Unleash Happiness with Our Thoughtfully Crafted Gift Baskets
At Star Gift Card Exchange, we understand that every dog is special and deserves the best. That's why our Puppy Love Dog Gift Baskets are designed with love and attention to detail, ensuring a memorable gifting experience. Each gift basket is thoughtfully crafted to provide a variety of items that will delight both dogs and their owners.
High-Quality Products for Doggy Delight
Our dog gift baskets are filled with high-quality products that cater to different tastes and preferences. From premium dog treats made with all-natural ingredients to innovative toys designed for endless playtime, our baskets offer a diverse range of goodies that will keep tails wagging with joy.
With a focus on both fun and functionality, our gift baskets include products that promote well-being and engage your furry friend's senses. We carefully select items such as durable chew toys, interactive puzzles, and comfy blankets to ensure endless entertainment and comfort for your beloved pup.
Personalized Touches for Tail-Wagging Excitement
At Star Gift Card Exchange, we believe in creating meaningful experiences. That's why our Puppy Love Dog Gift Baskets can be customized to suit your dog's specific needs and preferences. Whether your loyal companion has allergies or dietary restrictions, our team can accommodate your requests to ensure a truly unique and tailored gift.
Our experts can assist you in selecting the perfect products for your dog, taking into account their age, breed, and individual preferences. We strive to make our gift baskets a reflection of the love and care you have for your furry friend, adding a personal touch that will make tails wag with excitement.
Why Choose Star Gift Card Exchange?
When it comes to dog gift baskets, Star Gift Card Exchange stands out from the pack. Here's why:
Uncompromising Quality: We take pride in offering only the highest quality products in our gift baskets. From well-known brands to exclusive finds, our selection is curated to exceed expectations.
Convenience and Ease: With our user-friendly website, you can browse and order your dog gift basket easily and quickly. We ensure a hassle-free online shopping experience, from selection to secure payment.
Expert Knowledge: Our team comprises dog lovers and experts who understand the needs and preferences of our furry friends. We are dedicated to providing helpful advice and personalized assistance to make your gift-giving experience exceptional.
Fast and Reliable Shipping: We know that time is of the essence when it comes to gift-giving. That's why we prioritize fast and reliable shipping, ensuring your dog gift basket arrives promptly at your doorstep.
Customer Satisfaction Guarantee: At Star Gift Card Exchange, your satisfaction is our top priority. If for any reason you're not completely satisfied with your purchase, we offer a hassle-free return policy.
Shop Now and Make Your Pup's Tail Wag with Delight
Don't wait to show your furry friend how much you care. Explore our Puppy Love Dog Gift Basket collection and find the perfect gift that will make tails wag with delight. At Star Gift Card Exchange, we are dedicated to delivering joy and happiness to both dogs and their loving owners. Start shopping now!