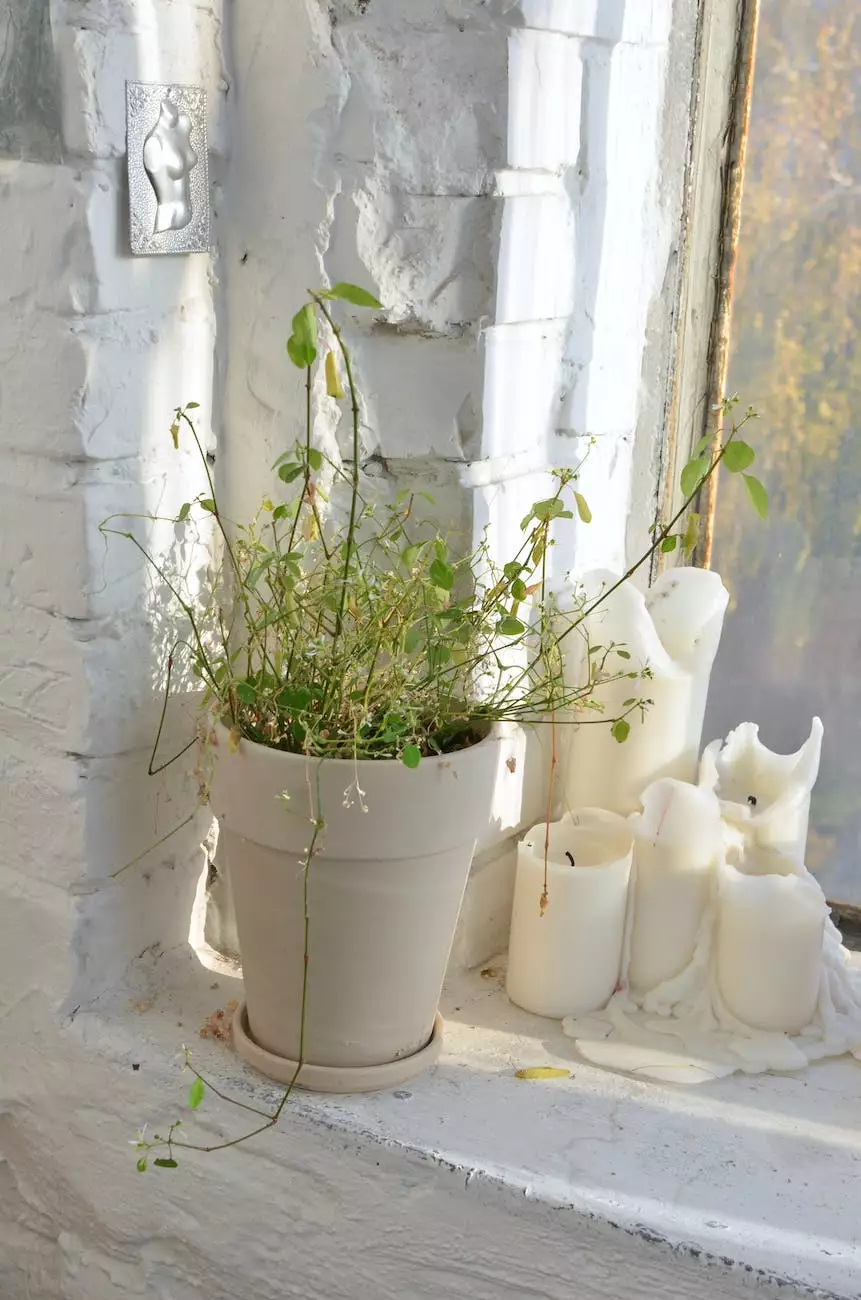 An Unforgettable Fragrance Experience
Immerse yourself in the enchanting aromas of Tuscany with our exceptional Climbing Tuscan Rosemary Candle. At Star Gift Card Exchange, we understand the importance of creating a unique ambiance in your home or office. This extraordinary scented candle allows you to experience the essence of Tuscany in the comfort of your own space.
Indulge in the Captivating Scent of Rosemary
The Climbing Tuscan Rosemary Candle features a captivating fragrance that captures the essence of fresh rosemary leaves entwined with subtle notes of citrus and woody undertones. Each time you light this candle, you'll be transported to the picturesque landscapes of Tuscany, with its rolling hills and charming villages.
Unmatched Quality and Craftsmanship
At Star Gift Card Exchange, we take pride in offering products of the highest quality. Our Climbing Tuscan Rosemary Candle is meticulously crafted using premium ingredients to ensure a long-lasting and even burn. The hand-poured wax is infused with the finest essential oils, delivering an unparalleled scent experience.
The Perfect Gift for any Occasion
Looking for the perfect gift? The Climbing Tuscan Rosemary Candle is an excellent choice for any occasion. Whether you're celebrating a birthday, anniversary, or just want to show someone how much they mean to you, this candle is sure to impress. Its elegant packaging adds a touch of luxury, making it a delightful surprise for your loved ones.
Transform Your Space with Elegance
Add a touch of sophistication and elegance to any room with our Climbing Tuscan Rosemary Candle. Its beautiful design and mesmerizing fragrance make it a statement piece that enhances your home decor. Whether you're hosting a dinner party, enjoying a relaxing bath, or simply unwinding after a long day, this candle creates a serene and inviting atmosphere.
Experience the Essence of Tuscany
Tuscany is renowned for its scenic beauty and rich cultural heritage. With our Climbing Tuscan Rosemary Candle, you can bring a piece of this magical region into your everyday life. Let the invigorating scent of rosemary uplift your spirits and transport you to the sun-soaked hills of Italy, where time slows down and serenity prevails.
Order Your Climbing Tuscan Rosemary Candle Today
Ready to immerse yourself in the captivating fragrance of the Climbing Tuscan Rosemary Candle? Place your order today through Star Gift Card Exchange's secure online platform. Experience the tranquility and elegance this unique candle brings, and indulge in the beauty of Tuscany from the comfort of your own home.
Discover More at Star Gift Card Exchange
Star Gift Card Exchange is your one-stop destination for the finest selection of premium scented candles, home decor, and gift options. Browse our extensive collection and find the perfect products to elevate your living spaces. With our commitment to quality, exceptional customer service, and prompt delivery, we guarantee a seamless shopping experience. Enhance your surroundings with Star Gift Card Exchange.