Lucky Feather Best Mom Ever Bracelets + Dish Set
Mar 24, 2020
Gift Baskets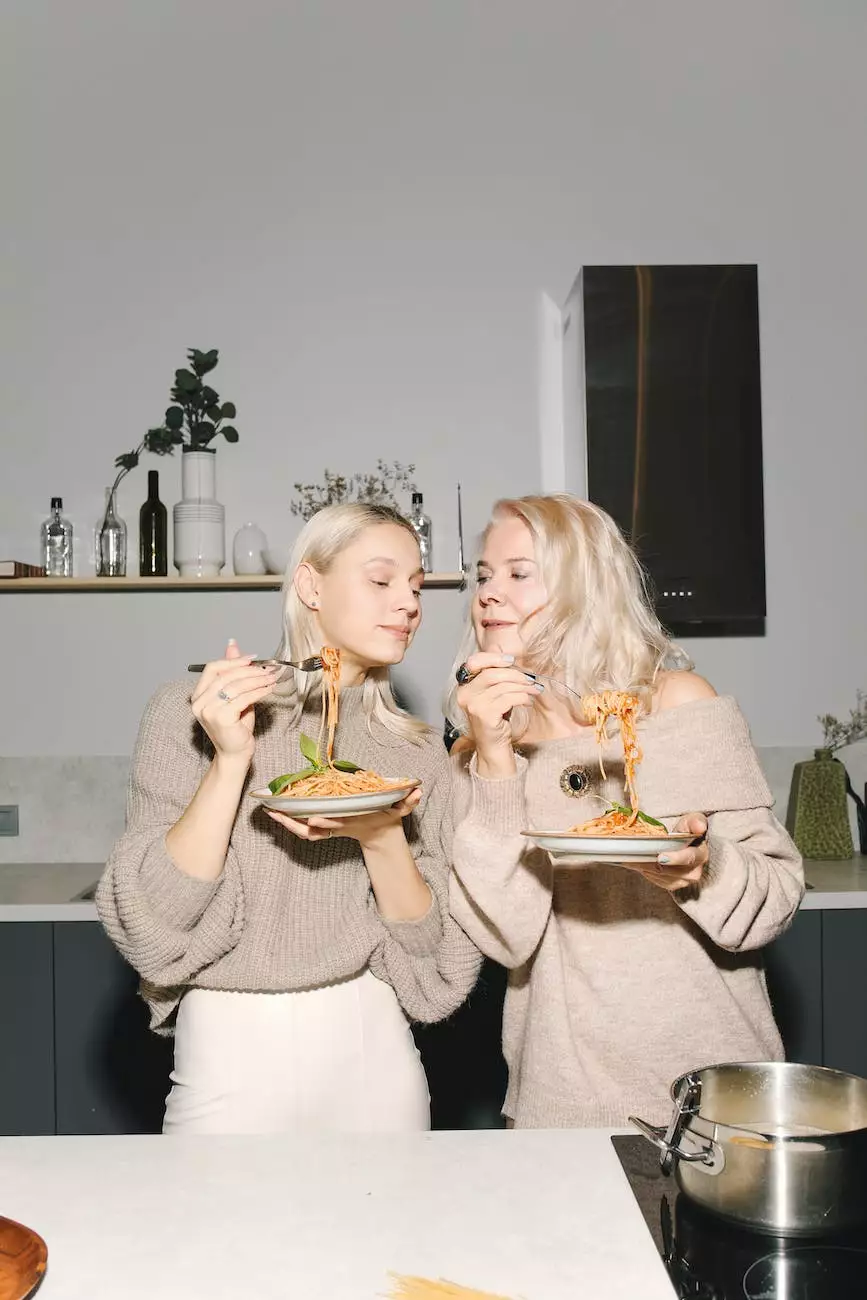 Find the Perfect Gift for the Best Mom Ever
As Mother's Day approaches or if you simply want to surprise your mom on a special occasion, finding the perfect gift to express your love and appreciation can be a daunting task. Luckily, Star Gift Card Exchange is here to help you make your mom feel truly special. Introducing the Lucky Feather Best Mom Ever Bracelets + Dish Set, a thoughtful and sentimental gift that will warm your mom's heart.
Uniquely Crafted Bracelets
The Lucky Feather Best Mom Ever Bracelets + Dish Set features beautifully crafted bracelets made with the utmost precision and attention to detail. Each bracelet is carefully handcrafted using high-quality materials to ensure durability and an elegant finish. The design showcases a delicate and meaningful charm that embodies the phrase "Best Mom Ever," making it a truly special and sentimental gift for your beloved mom.
A Dish Set Filled with Love
Alongside the bracelets, this set also includes a charming dish that complements the sentiment of the jewelry. The dish is adorned with a heartfelt message, reminding your mom of her importance, love, and endless support. The dish serves as a reminder and a safe place for your mom to keep her precious jewelry, making it both functional and decorative.
Express Your Love and Appreciation
With the Lucky Feather Best Mom Ever Bracelets + Dish Set, you can show your mom just how much you love and appreciate all she has done for you. This gift is more than just a beautiful piece of jewelry and a dish; it's a heartfelt gesture and a token of gratitude. Every time your mom wears the bracelet or uses the dish, she'll be reminded of your love and the special bond you share.
A Thoughtful and Memorable Gift
When it comes to gift-giving, it's the thought and sentiment behind the gift that truly matters. The Lucky Feather Best Mom Ever Bracelets + Dish Set is a thoughtful and memorable gift that celebrates the unique role your mom plays in your life. It's a way to acknowledge all the sacrifices she has made, the love she has shown, and the support she has provided.
Shop at Star Gift Card Exchange
At Star Gift Card Exchange, we understand the importance of finding the perfect gift for your loved ones. Our goal is to make your gifting experience easy, convenient, and hassle-free. As a leading eCommerce & shopping platform, we offer a wide range of high-quality products that cater to various occasions and preferences.
Whether you're looking for jewelry, home decor, accessories, or gift cards, Star Gift Card Exchange has you covered. Our extensive collection is carefully curated to ensure we offer unique and meaningful gifts that will touch the hearts of your loved ones.
Make Your Mom Feel Special
This Mother's Day, surprise your mom with the Lucky Feather Best Mom Ever Bracelets + Dish Set. It's the perfect way to make her feel loved, cherished, and appreciated. Show your mom that she truly is the best mom ever and give her a gift she'll treasure forever.
Order Now
Don't wait! Order the Lucky Feather Best Mom Ever Bracelets + Dish Set today and make your mom's day extra special. Our simple and secure online ordering process ensures a smooth and hassle-free experience. At Star Gift Card Exchange, we value your satisfaction and guarantee prompt delivery of your chosen gift. Make a lasting impression with our thoughtful and heartfelt gift set.
Contact Us
Have any questions or need assistance with your order? Our friendly customer support team is here to help. Feel free to get in touch with us via phone, email, or live chat. We are dedicated to providing exceptional service and ensuring your gifting experience exceeds your expectations.
Explore Our Collection
Looking for more gift ideas? Browse through our extensive collection and discover a wide range of heartfelt gifts for all occasions. At Star Gift Card Exchange, we are committed to helping you find the perfect gift to celebrate your loved ones and create lasting memories.
Shop with Confidence
When you shop at Star Gift Card Exchange, you can shop with confidence knowing that we prioritize quality and customer satisfaction. We source our products from trusted suppliers and ensure that each item is thoroughly inspected before it reaches your doorstep. Your satisfaction is our top priority.
Make Every Moment Count
Life is full of special moments and milestones worth celebrating. Make every moment count with the Lucky Feather Best Mom Ever Bracelets + Dish Set from Star Gift Card Exchange. Let us help you create beautiful memories and show your loved ones how much they mean to you.