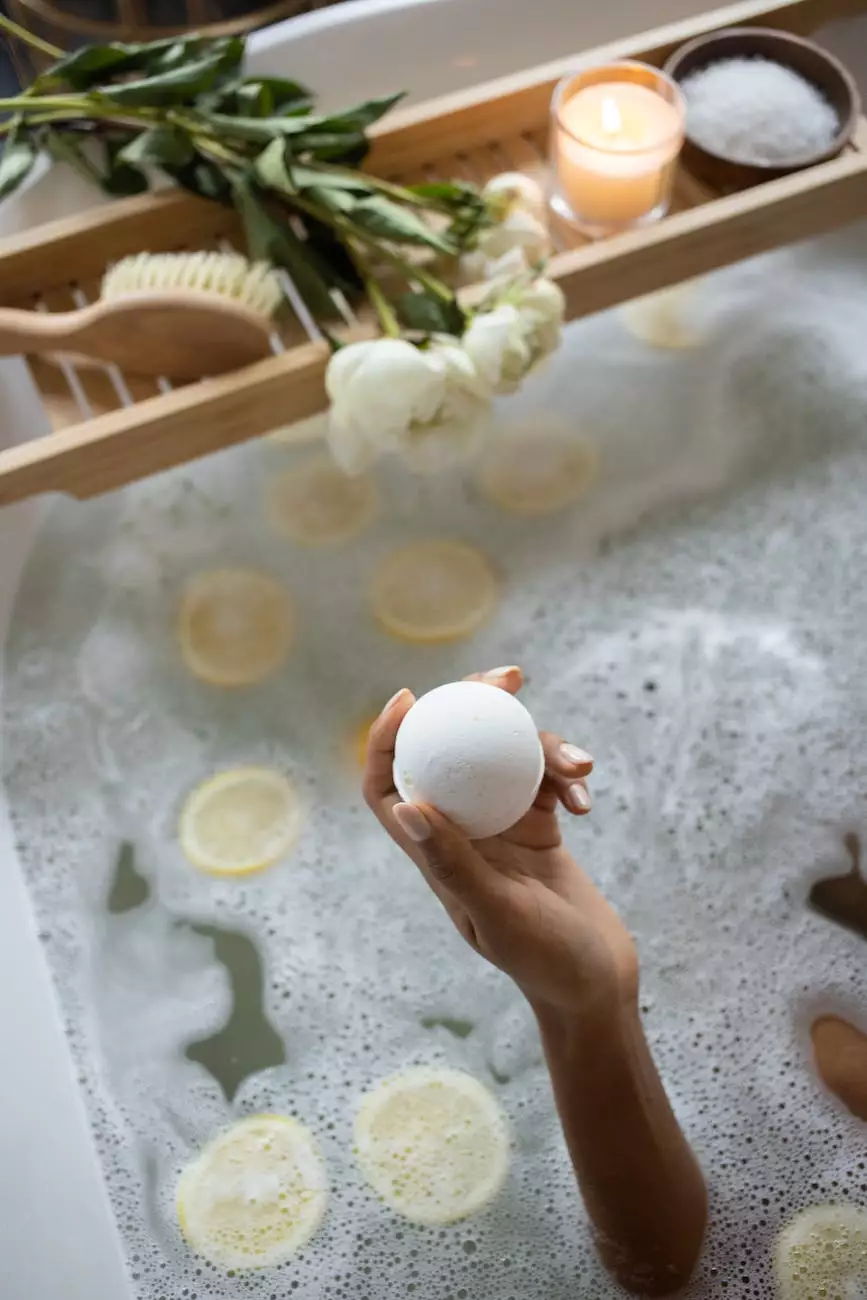 Experience the Luxury of Bath Bombs with Star Gift Card Exchange
Are you looking for a way to enhance your bath time experience? Look no further! Star Gift Card Exchange is proud to present our sensational DIY Bath Bomb Kit. Transform your ordinary bath into a luxurious spa-like retreat with our carefully crafted bath bomb recipes.
Create Your Own Bath Bombs
Our DIY Bath Bomb Kit is designed to empower you to create your very own bath bombs. Why settle for generic, store-bought options when you can personalize your bath bombs according to your preferences? With our kit, you can indulge in the therapeutic benefits of essential oils, choose captivating fragrances, and experiment with color combinations that suit your mood.
Unleash Your Creativity
Whether you're a seasoned bath bomb enthusiast or a beginner, our kit caters to all skill levels. Explore the art of bath bomb making and discover the joy of crafting your own unique creations. The possibilities are endless, from elegant floral designs to vibrant and playful patterns. Let your creativity shine as you design bath bombs that reflect your individual style.
High-Quality Ingredients
At Star Gift Card Exchange, we believe in providing our customers with the highest quality products. Our DIY Bath Bomb Kit includes a carefully curated selection of premium ingredients. Each component is sourced from reputable suppliers, ensuring that you receive only the finest materials. Rest assured, our ingredients are safe, skin-friendly, and free from harmful chemicals.
Comprehensive Step-by-Step Guide
Creating your own bath bombs may seem daunting at first, but we are here to guide you every step of the way. Our kit includes a detailed and easy-to-follow instruction manual. From mixing the ingredients to molding the perfect shape, we provide clear instructions and helpful tips to ensure your bath bomb-making experience is a breeze. Soon, you'll be a bath bomb connoisseur!
Relaxation and Wellness
Bathing isn't just about cleansing your body - it's also an opportunity to relax and indulge in self-care. With our DIY Bath Bomb Kit, you can transform your bath into a soothing oasis. Immerse yourself in the aroma of essential oils, let the vibrant colors wash away your stress, and feel the nourishing ingredients pamper your skin. Elevate your bath time routine with our luxurious bath bombs.
Perfect Gift Idea
Looking for a unique and thoughtful gift? Our DIY Bath Bomb Kit is the perfect choice. Surprise your loved ones with a complete bath bomb-making experience. Whether it's for birthdays, anniversaries, or any special occasion, our kit offers a creative and personal touch that will leave a lasting impression. Spread the joy of relaxation and self-care with Star Gift Card Exchange.
Shop Now and Reap the Benefits
Don't miss out on the opportunity to enjoy the delightful world of handmade bath bombs. Unlock your creativity, unleash relaxation, and elevate your bath time experience with our DIY Bath Bomb Kit. Visit Star Gift Card Exchange's website today and explore our extensive selection of bath bomb kits. Start your journey towards luxurious bathing now!
Keywords:
DIY Bath Bomb Kit
Bath Bomb Making
Handmade Bath Bombs
Bath Bomb Recipes
Personalized Bath Bombs
Relaxing Bath Time
Spa-like Bath Experience
Bath Bomb Ingredients
Premium Bath Products
Bath Bomb Instructions