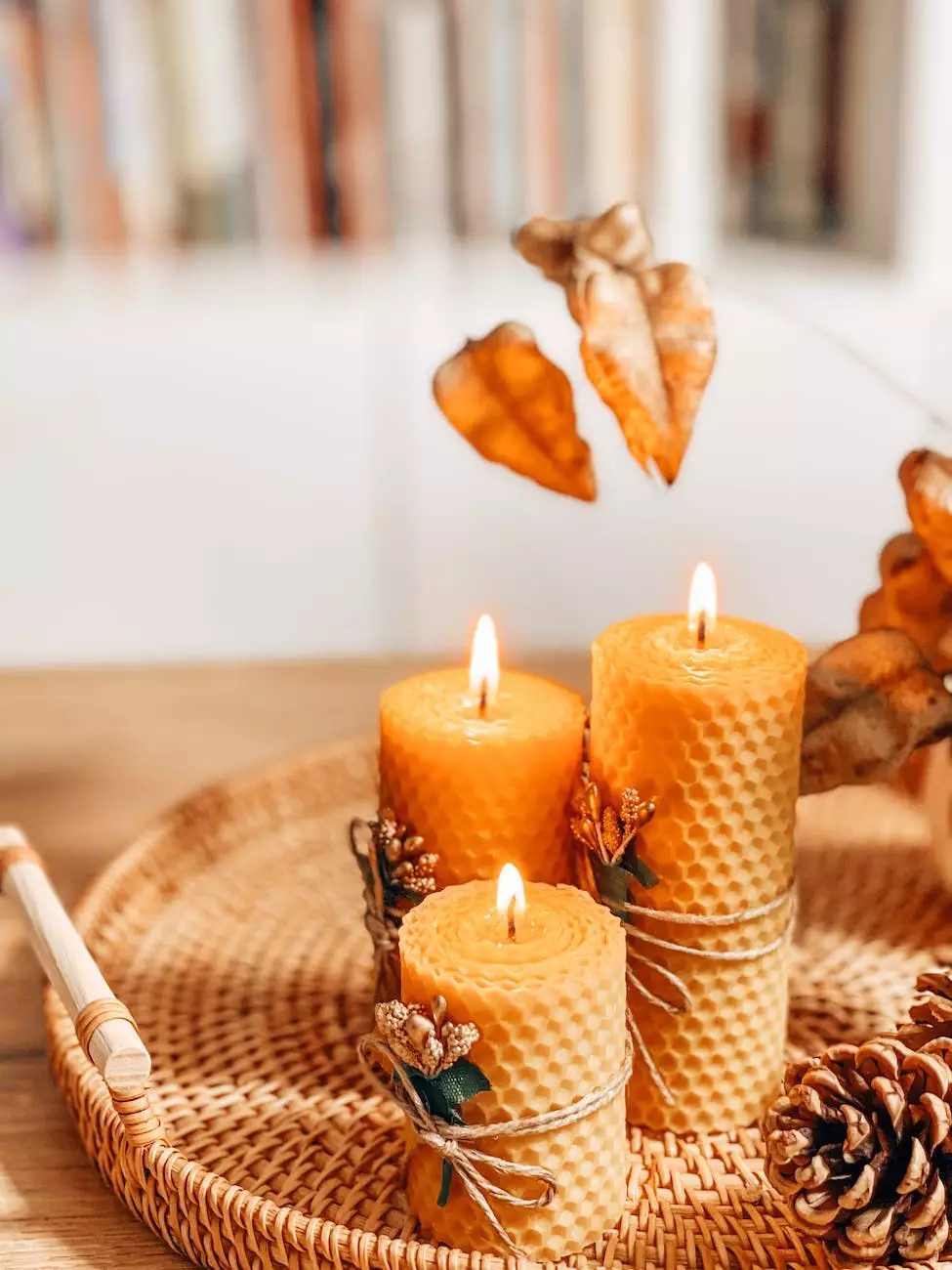 Welcome to Star Gift Card Exchange, your ultimate destination for all your gifting needs. We take pride in curating a wide range of premium products, and our Marbled Beeswax Candle is no exception. Handcrafted with love and care, our marbled beeswax candles are designed to bring warmth and beauty to any space.
Why Choose Our Marbled Beeswax Candle?
At Star Gift Card Exchange, we believe in offering only the finest products to our valued customers. Our Marbled Beeswax Candle is made from 100% pure beeswax, sourced from sustainable bee farms. Each candle is meticulously crafted by skilled artisans, resulting in a unique and mesmerizing marbled pattern that will captivate your senses.
Unlike traditional paraffin candles, our beeswax candles are environmentally friendly and emit a subtle, natural fragrance that sets a soothing ambience in your home. Beeswax candles burn cleaner and longer, giving you hours of enjoyment and relaxation.
The Art of Handcrafted Candles
Our Marbled Beeswax Candle is created through a meticulous process of hand-dipping. Skilled artisans mix different shades of beeswax and expertly dip the wicks to create the beautiful marbled effect. Each candle is a unique work of art, with its own distinct pattern and color combination.
As a natural material, beeswax has a warm and inviting glow when lit. The gentle flickering flame enhances the ambiance of any room, making it a perfect addition to your living room, bedroom, or even as a centerpiece for special occasions.
The Perfect Gift
Looking for the perfect gift for a loved one or a special someone? Look no further than our Marbled Beeswax Candle. Handcrafted with love and attention to detail, it makes a thoughtful and unique gift for any occasion.
Whether you're celebrating a birthday, anniversary, or simply want to show someone you care, our marbled beeswax candle is sure to impress. It comes beautifully packaged, ready to be gifted to your loved ones.
Quality Craftsmanship
At Star Gift Card Exchange, we prioritize quality. Each Marbled Beeswax Candle undergoes rigorous quality checks to ensure it meets our high standards. We believe in delivering a product that not only looks stunning but also performs exceptionally.
Our commitment to craftsmanship extends to every aspect of our candles. From the choice of premium beeswax to the hand-dipped marbling technique, we pour our passion into creating a product that will enhance your home decor and create a warm and inviting atmosphere.
Conclusion
Experience the beauty and elegance of our Marbled Beeswax Candle. Perfect for creating a cozy ambiance for yourself or gifting to loved ones, this handcrafted candle is a testament to our dedication to quality and craftsmanship.
Shop now at Star Gift Card Exchange and discover the perfect addition to your home decor. Elevate your space with our exquisite range of beeswax candles and let the warm glow of our marbled candle create a delightful atmosphere.
Explore our eCommerce & Shopping category and find more unique and high-quality products to complete your gifting experience. Start shopping today and make every occasion memorable with Star Gift Card Exchange!