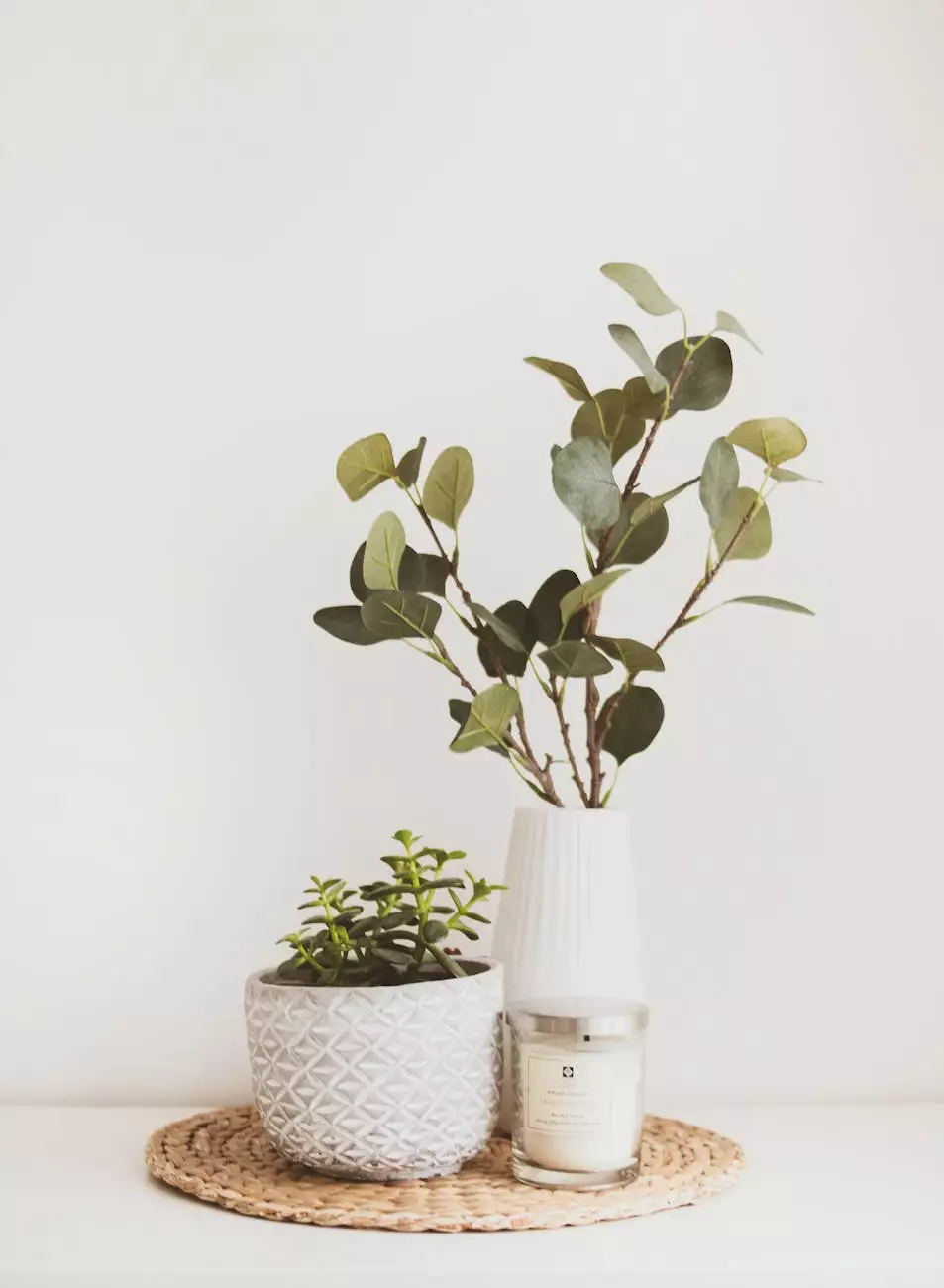 Discover the Enchanted Forest
Indulge in the captivating aroma of our Pillar Botanical Candle: Forest, handcrafted with the finest natural ingredients. At Star Gift Card Exchange, we believe in providing you with exceptional products that create a truly enchanting experience.
Immerse Yourself in Nature
Escape to a serene forest retreat without leaving your home. Our Pillar Botanical Candle: Forest is expertly infused with the essence of lush evergreen trees, delicate wildflowers, and comforting earthy undertones.
Aromatic Elegance
Each pillar candle is carefully crafted using premium sustainable soy wax, ensuring a clean and long-lasting burn. The natural cotton wick ensures an even and beautiful flame, while the infusion of botanical oils creates a rich and invigorating scent that will transport you to the heart of the forest.
Enhance Your Atmosphere
Designed with meticulous attention to detail, our Pillar Botanical Candle: Forest adds a touch of sophistication to any space. Whether you are creating a cozy ambiance for a special occasion or simply embracing the tranquility of a quiet evening at home, this candle is the perfect addition to elevate your surroundings.
Premium Quality, Unmatched Craftsmanship
Our commitment to excellence is evident in every aspect of our pillar candles. We source only the finest materials from sustainable suppliers and work closely with skilled artisans to bring you products of exceptional quality.
Thoughtful Gifting
The Pillar Botanical Candle: Forest makes a thoughtful and luxurious gift for any occasion. Delight your loved ones with the elegance and beauty of nature encapsulated in a candle. Each candle is thoughtfully packaged, making it ready for gifting.
Customize Your Experience
At Star Gift Card Exchange, we understand that personalization is key. We offer the option to add a personalized message or choose from our selection of premium gift wrapping to make your gift truly memorable.
Shop with Confidence
Experience the joy of shopping at Star Gift Card Exchange, where customer satisfaction is our top priority. With our secure online platform, fast shipping, and hassle-free returns, your shopping experience will be seamless and enjoyable.
Browse Our Collection
Explore our extensive collection of handpicked candles, carefully curated to cater to various tastes and preferences. From vibrant and energizing scents to calming and soothing aromas, we have a candle for every mood and occasion.
Expert Assistance
If you need any guidance or have specific inquiries, our dedicated customer support team is ready to assist you. We are committed to providing you with the best service and ensuring that your experience with Star Gift Card Exchange exceeds your expectations.
Experience the Tranquil Essence of Nature
Transform your space into a sanctuary of peace and relaxation with our Pillar Botanical Candle: Forest. Embrace the beauty of nature with its harmonious blend of fragrances and let the calming aroma transport you to a world of tranquility.
Shop the Pillar Botanical Candle: Forest today and discover the perfect balance between nature and luxury. Elevate your senses and immerse yourself in the enchanting essence of the forest.
Related Articles
The Benefits of Botanical Candles: A Natural Approach to Aromatherapy
Creating a Soothing Home Environment with Candles
How to Choose the Perfect Candle for Your Space