VOTE Necklace - Make a Stylish Statement While Promoting Democracy
Dec 14, 2022
Gift Baskets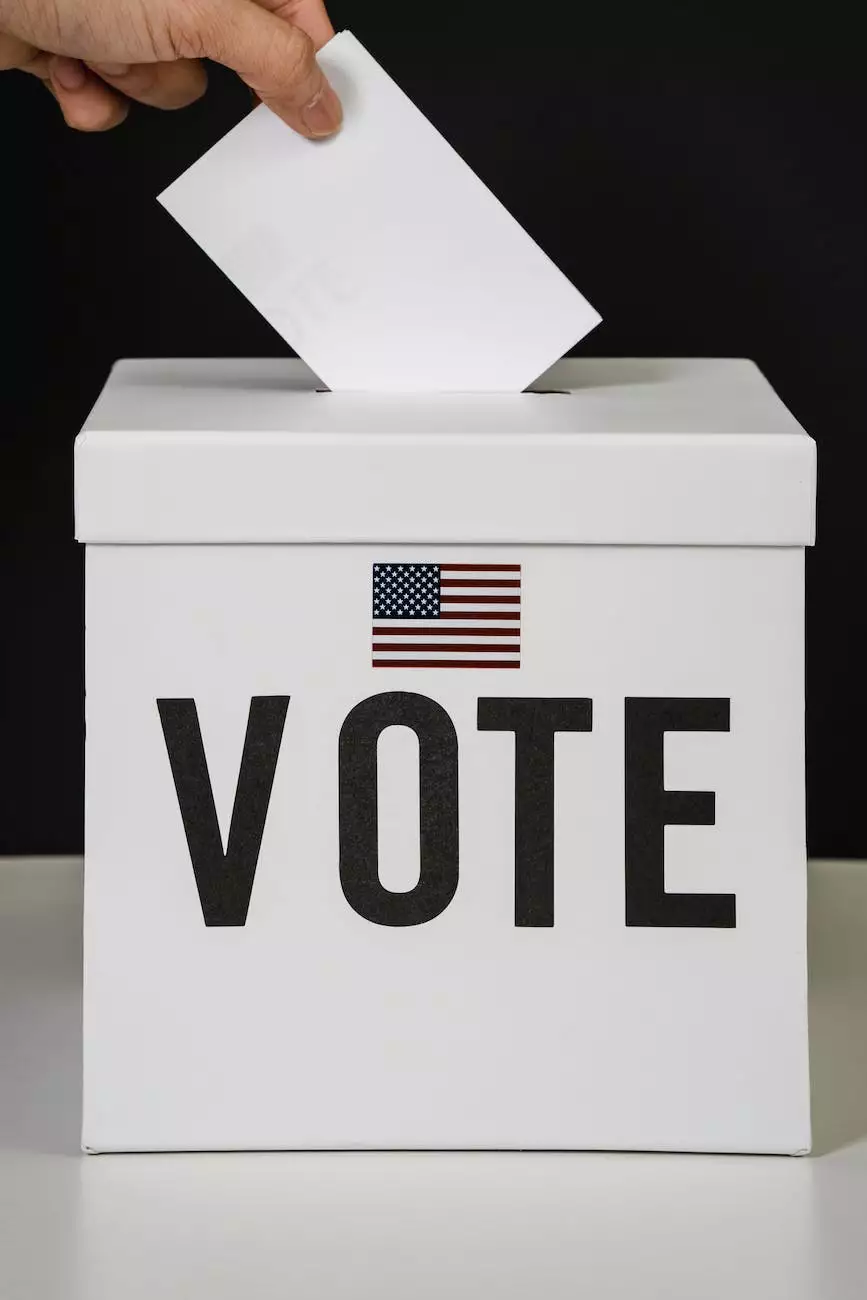 At Star Gift Card Exchange, we are proud to present the exquisite VOTE Necklace, a symbol of democratic values and stylish expression. This meticulously crafted piece reflects our commitment to merging fashion with social consciousness.
The Significance of the VOTE Necklace
The VOTE Necklace serves as a powerful reminder of the importance of civic engagement and the strength of our democratic societies. It stands as a wearable testament to the value of every individual's voice, encouraging voter participation and raising awareness about the democratic process.
Unmatched Quality and Craftsmanship
Our VOTE Necklaces are meticulously handmade by skilled artisans using only the highest quality materials. Each necklace is crafted with precision and attention to detail, ensuring a durable and beautiful piece that will withstand the test of time.
Materials
The VOTE Necklace is crafted using premium sterling silver or 14K gold, ensuring both durability and elegance. The choice of material allows for a timeless keepsake that can be cherished for years to come. Each necklace features a delicate chain and a stunning pendant adorned with the word "VOTE," making it a striking accessory that sparks conversations and ignites a passion for democratic participation.
Design
The design of the VOTE Necklace is elegant and minimalistic, allowing it to seamlessly complement any outfit or occasion. The pendant's smooth and polished surface gives it a sleek aesthetic, while the bold, capitalized letters offer a powerful visual statement. Whether worn alone or layered with other accessories, the VOTE Necklace adds a touch of sophistication to any ensemble.
Join the Movement
By wearing the VOTE Necklace, you become a part of a global movement that celebrates democracy and encourages social change. It's not just a fashion statement; it's an invitation to engage in meaningful conversations about the issues that shape our society. Wear it proudly and let your voice be heard.
Shop the VOTE Necklace at Star Gift Card Exchange
If you're looking to make a stylish statement while promoting democratic values, Star Gift Card Exchange is your destination. We offer a wide selection of VOTE Necklaces, allowing you to choose the perfect piece that resonates with your personal style. Our commitment to exceptional customer service ensures a seamless shopping experience, from browsing our catalog to receiving your carefully packaged order.
Don't miss the opportunity to own a VOTE Necklace and become part of a movement that celebrates democracy. Shop now at Star Gift Card Exchange and wear your beliefs with pride.