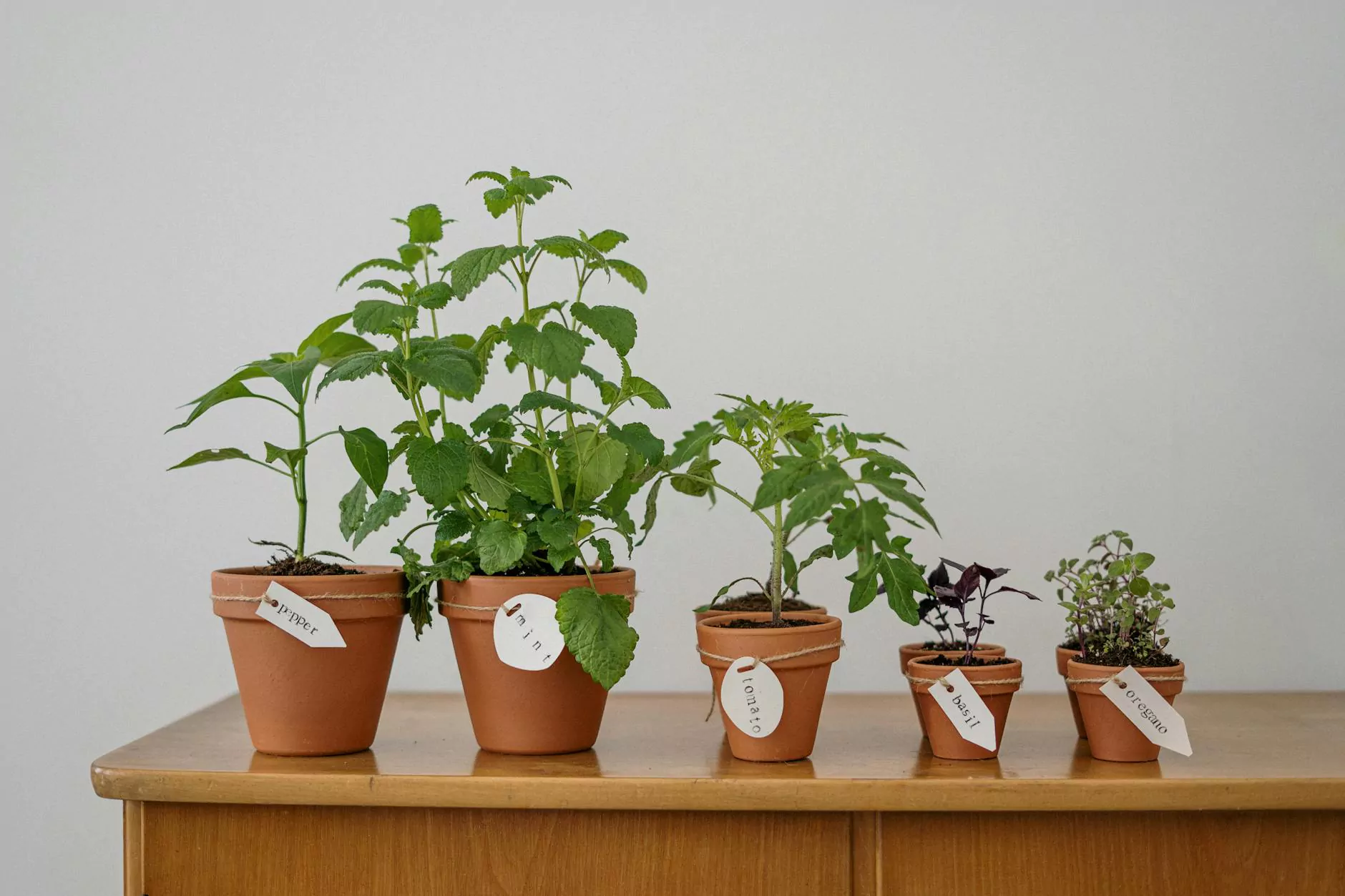 The Perfect Way to Create Your Own Mint Garden
At Star Gift Card Exchange, we are proud to offer the finest Mint Garden Grow Kit on the market. Our expertly crafted kit provides all the essential tools and resources you need to grow your very own thriving mint garden at home. Whether you're a seasoned gardener or just starting out, our Mint Garden Grow Kit is perfect for everyone.
Experience the Joy of Growing Your Own Mint
Gardening is not just a hobby, but a way to connect with nature and enjoy the simple pleasures of life. With our Mint Garden Grow Kit, you can experience the joy of nurturing and harvesting your own fresh mint leaves right in your backyard or indoor space.
High-Quality Components for Optimal Growth
We believe in providing our customers with the highest quality products. That's why our Mint Garden Grow Kit includes carefully selected components that ensure optimal growth and abundant harvests.
Organic Mint Seeds
Our Mint Garden Grow Kit comes with a variety of organic mint seeds, carefully chosen for their exceptional flavor and aroma. These seeds are sourced from trusted suppliers, guaranteeing you the best quality and a successful growth journey.
Premium Soil Mix
The foundation for a healthy mint garden starts with nutrient-rich soil. Our Mint Garden Grow Kit includes a premium soil mix that provides the necessary nutrients for your plants to thrive. It is specially formulated to promote strong root growth and overall plant health.
Sturdy Plant Pots
To ensure your mint plants have the perfect environment to grow, our kit features sturdy plant pots made from durable materials. These pots are designed to provide adequate drainage, preventing waterlogging and allowing air circulation for healthy root development.
Gardening Tools
We understand the importance of having the right tools for the job. That's why our Mint Garden Grow Kit includes a set of high-quality gardening tools. From a trowel for planting to pruning shears for maintenance, we have you covered every step of the way.
Transform Your Space into a Lush Herb Garden
With our Mint Garden Grow Kit, you have the opportunity to transform any space into a lush herb garden. Whether you have a small balcony, a backyard, or even just a sunny windowsill, our kit empowers you to create a beautiful and fragrant herb sanctuary.
Benefits of Growing Mint at Home
Growing mint at home comes with several benefits, including:
Fresh and Flavorful Herbs
With your very own mint garden, you can enjoy a constant supply of fresh and flavorful herbs. Harvest the leaves as needed and add them to your favorite culinary creations, such as cocktails, teas, sauces, and desserts. Nothing beats the taste of freshly picked mint!
Aromatic and Invigorating Scent
Mint is renowned for its refreshing scent. Cultivating mint plants in your garden fills the air with its invigorating aroma, creating a calming and rejuvenating environment. It's the perfect natural air freshener!
Medicinal and Therapeutic Uses
Mint is widely recognized for its medicinal and therapeutic properties. It can aid in digestion, alleviate headaches, freshen breath, and provide a soothing effect. Having mint readily available in your garden allows you to harness these natural benefits whenever needed.
Get Your Mint Garden Grow Kit Today
Ready to embark on your mint gardening journey? Order your Mint Garden Grow Kit from Star Gift Card Exchange today and start reaping the rewards of growing your own aromatic mint. Whether you're a cooking enthusiast, a herbal tea lover, or simply someone who appreciates the beauty of nature, this kit is a must-have addition to your garden.
Experience the satisfaction of watching your mint plants flourish and flourish, knowing that you grew them with care and passion. Elevate your gardening skills and transform any space into a vibrant and fragrant oasis with our top-of-the-line Mint Garden Grow Kit.
Don't miss out on the opportunity to enhance your gardening experience. Order your Mint Garden Grow Kit now and take the first step towards enjoying the countless benefits of having a thriving mint garden right at your fingertips.