Bicycles Happy Anniversary Card - Celebrate Your Love with Style
Feb 5, 2019
Gift Baskets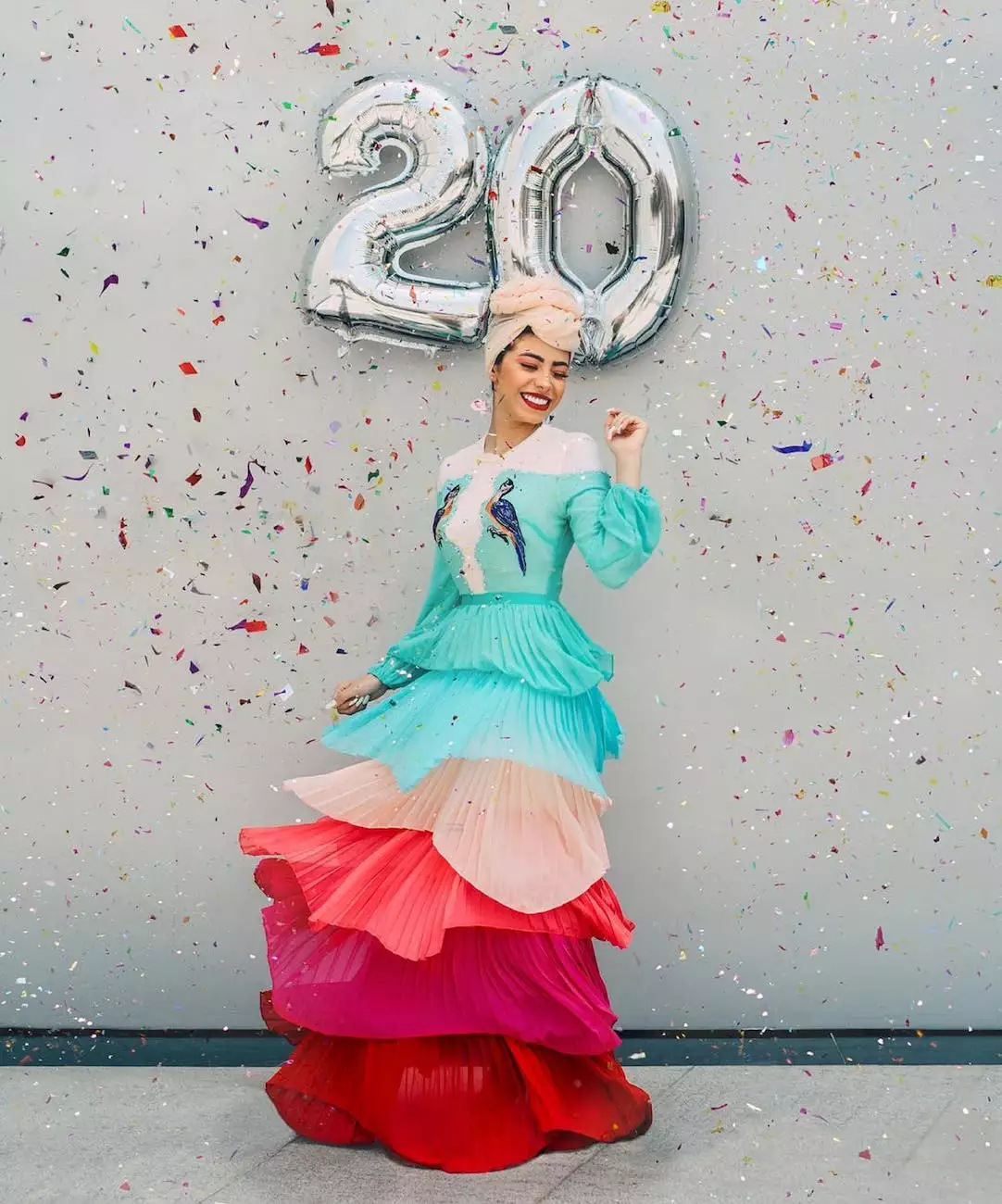 Are you searching for the perfect anniversary card that combines elegance, sentimentality, and a touch of uniqueness? Look no further than the Bicycles Happy Anniversary Card, available at Star Gift Card Exchange. As experts in curated gifts and cards, we take pride in offering a wide selection of premium designs for every special occasion.
The Art of Bicycle-themed Designs
Our Bicycles Happy Anniversary Card is specifically crafted to cater to bicycle enthusiasts who appreciate fine artistry and thoughtful attention to detail. The card features an exquisite hand-drawn illustration of two bicycles, symbolizing the unity and journey of a happy couple's life together.
Designed with precision, the intricate details of the bicycles capture the essence of love and companionship. From the delicate spokes to the elegantly curved frames, this card is a true work of art that conveys warmth and affection.
Quality Materials and Unparalleled Craftsmanship
At Star Gift Card Exchange, we understand the importance of offering exceptional products that endure. The Bicycles Happy Anniversary Card is printed on high-quality, sustainably sourced paper, ensuring a luxurious feel that exceeds expectations.
Our skilled artisans meticulously handcraft each card, ensuring that every fold, crease, and cut is flawless. The result is a visually captivating and structurally sturdy card that will impress both the sender and recipient.
Capturing Milestones and Memories
Anniversaries are milestones in a couple's journey, and our Bicycles Happy Anniversary Card encapsulates the love and memories shared over the years. Whether you're celebrating your first anniversary or your golden jubilee, this card is a timeless keepsake that honors the commitment and dedication of your relationship.
With its thoughtful design and heartfelt message, the Bicycles Happy Anniversary Card creates a lasting impression that will be cherished for years to come. Let it serve as a reminder of the cherished moments and experiences you have shared as a couple.
Personalization Options
We understand that every love story is unique, and that's why we offer personalized options for the Bicycles Happy Anniversary Card. Add your own touch by including the names of the couple, a special anniversary date, or a heartfelt message that will make the card truly one-of-a-kind.
Your personalized message will be delicately printed inside the card, complementing the beautiful design on the outside. This attention to detail ensures that the recipient feels truly valued and appreciated.
Gifts That Complement the Card
Looking to pair the Bicycles Happy Anniversary Card with a thoughtful gift? Star Gift Card Exchange offers a wide range of unique and curated products that will perfectly complement your anniversary celebration.
Consider our selection of bicycle-themed jewelry or handcrafted accessories to truly delight your significant other. From dainty pendant necklaces to hand-painted ceramic mugs, these gifts allow you to express your love and admiration in a tangible way.
If you're looking for a more experiential gift, our bicycle tours and rentals provide the opportunity to create new memories and embark on adventures together. Explore picturesque landscapes or discover hidden gems in your own city, hand in hand with your loved one.
Order Your Bicycles Happy Anniversary Card Today
Celebrate your love story with the Bicycles Happy Anniversary Card from Star Gift Card Exchange. Designed for bicycle enthusiasts and crafted with exquisite attention to detail, this card will serve as a timeless keepsake, symbolizing the journey you and your partner have embarked on together.
Visit our website today and browse our extensive selection of unique gifts and cards. Let us help you make every anniversary a memorable celebration of love and joy.