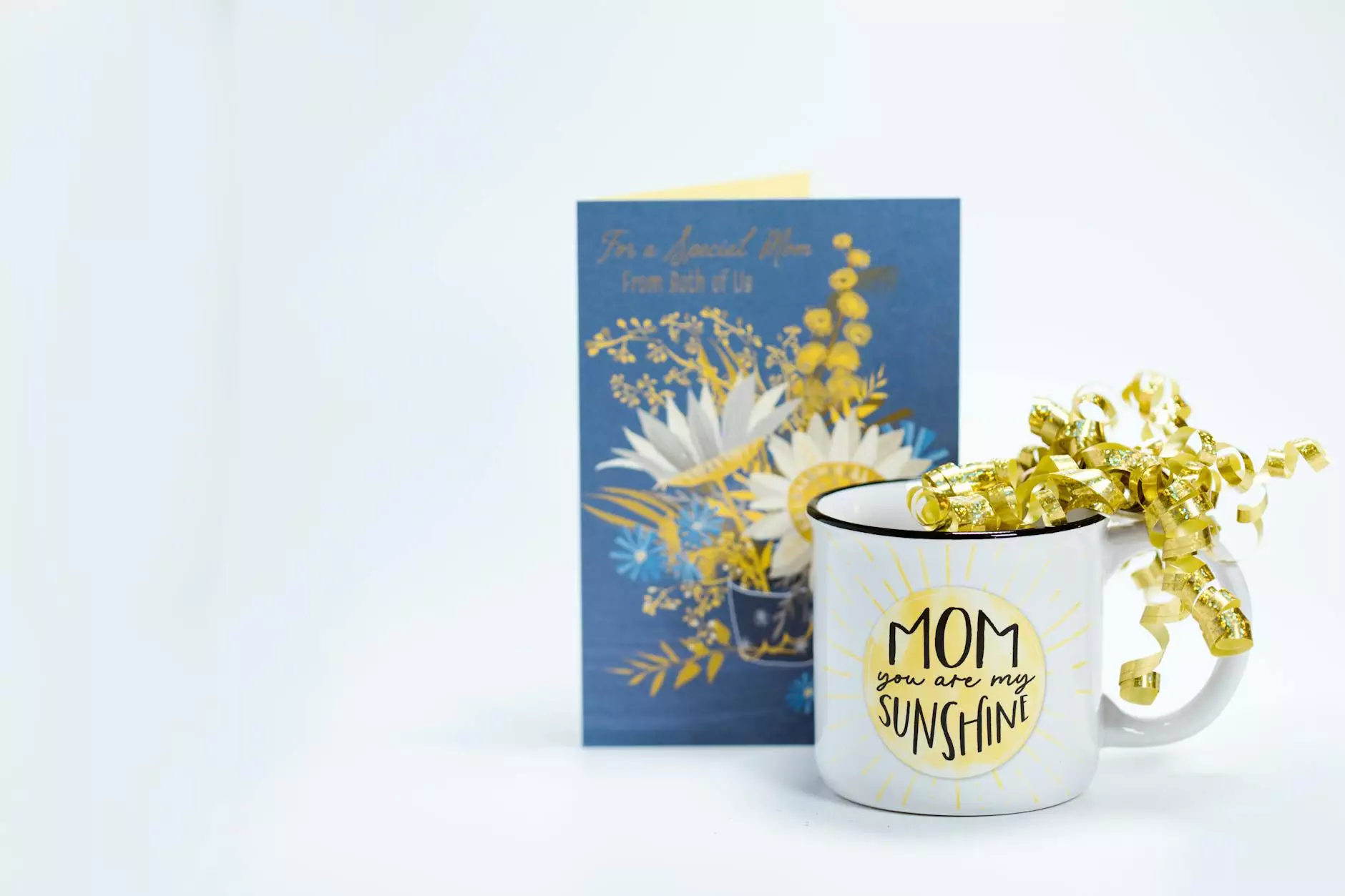 Welcome to Star Gift Card Exchange, your ultimate destination for unique and high-quality gifts. In our eCommerce store, we take pride in offering a wide range of products to cater to every gifting need. Today, we present to you one of our most cherished and elegant creations - the Marks White Artisan Mug.
Discover the Artistry Behind the Marks White Artisan Mug
The Marks White Artisan Mug is a masterpiece that seamlessly combines functionality with timeless beauty. Handcrafted by renowned artisans, this mug's design celebrates the artistry and expertise of skilled craftsmen. Each mug is meticulously created to offer a perfect balance of form and function.
Unparalleled Quality and Durability
At Star Gift Card Exchange, we understand the importance of delivering products that meet the highest standards of quality. The Marks White Artisan Mug is made from premium-grade porcelain, known for its exceptional durability and resistance to daily wear and tear. This ensures that your mug will withstand the test of time, becoming a cherished keepsake for years to come.
Exquisite Design and Aesthetic Appeal
The Marks White Artisan Mug exudes understated elegance. Its minimalist design, featuring a pristine white glaze, is perfect for those who appreciate simplicity and refined aesthetics. Whether you're enjoying a serene morning coffee or hosting a sophisticated tea party, this mug will elevate your drinking experience.
Perfectly Sized for Your Enjoyment
Our Marks White Artisan Mug is crafted with care to provide you with the ideal serving size for your favorite hot beverages. With a generous capacity of 12 ounces, it offers the perfect balance between indulgence and practicality. Whether you prefer a cup of rich, aromatic coffee or a soothing herbal tea, this mug has you covered.
An Ideal Gift for Every Occasion
The Marks White Artisan Mug makes for a thoughtful and versatile gift. Whether you're searching for a birthday present, an anniversary surprise, or a holiday treat, this mug is sure to impress. Its timeless design and superior craftsmanship make it suitable for any occasion, ensuring that the recipient will cherish it for years to come.
Shop with Confidence at Star Gift Card Exchange
When you choose Star Gift Card Exchange, you can shop with confidence, knowing that you will receive unparalleled customer service and a seamless online shopping experience. We prioritize customer satisfaction and go above and beyond to ensure that your gift-buying journey is enjoyable and stress-free.
Order Your Marks White Artisan Mug Today
Experience the allure and craftsmanship of the Marks White Artisan Mug by placing your order now. Visit our website to explore our full range of gift options and complete your purchase with ease. Trust Star Gift Card Exchange to deliver the perfect gift for your loved ones, making every occasion special and memorable.
Conclusion
The Marks White Artisan Mug, available at Star Gift Card Exchange, is a testament to the beauty of handcrafted excellence. With its impeccable design, superior quality, and timeless appeal, this mug is the perfect choice for those seeking a touch of luxury in their everyday lives. Explore our eCommerce store and order your Marks White Artisan Mug today. Elevate your gifting game with Star Gift Card Exchange - where every gift tells a story.