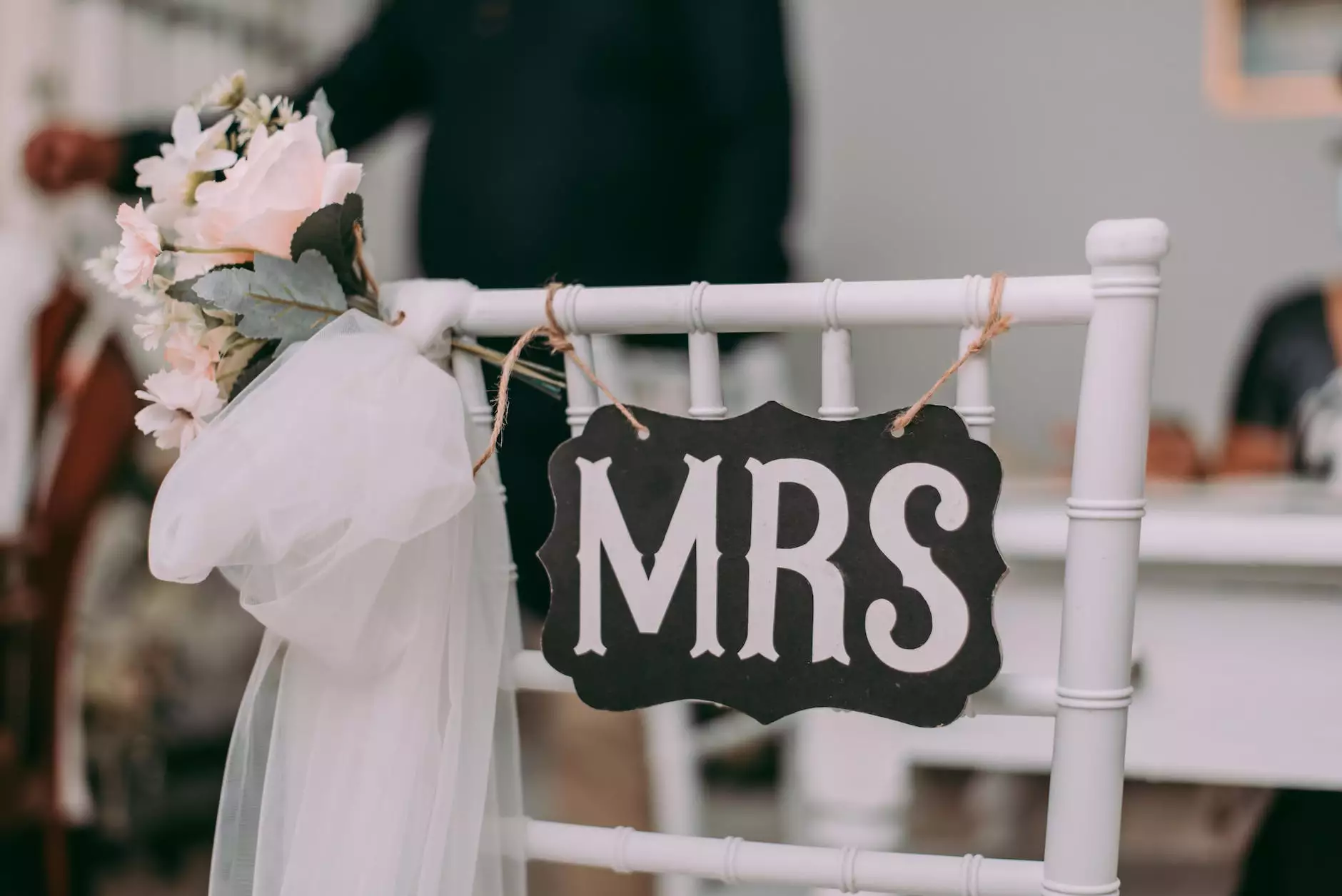 Welcome to Star Gift Card Exchange, your ultimate destination for unique and personalized gifts. As a leading eCommerce & Shopping platform, we understand the excitement and anticipation that comes with special occasions, particularly weddings. That's why we're proud to present our exclusive "Future Mrs Mug," the perfect accessory for brides-to-be.
The Joy of Becoming a Future Mrs
There's something truly magical about the journey from being engaged to becoming a future Mrs. It's a time filled with dreams, hopes, and endless possibilities. Our Future Mrs Mug aims to capture this unique moment and provide a tangible representation of this exciting transition in your life.
Crafted with utmost precision and attention to detail, our Future Mrs Mug exudes elegance and sophistication. Made from high-quality ceramic, it is both durable and visually stunning—a timeless piece that you can cherish for years to come. Its ergonomic design ensures a comfortable grip, making every sip of your favorite beverage a delightful experience.
A Thoughtful Gift for Brides-to-Be
Are you looking for the perfect engagement gift or bridal shower present? Look no further than our Future Mrs Mug. This carefully crafted piece is not only a beautiful keepsake but also a meaningful token of love and support for the bride-to-be in your life.
Every time she embraces the warmth of her morning coffee or indulges in an evening tea, she'll remember the journey she's about to embark on—a joyful reminder of the path towards becoming a future Mrs. It's a gift that is sure to bring a smile to her face and add a touch of magic to her daily routine.
Uniquely Personalized
At Star Gift Card Exchange, we understand the importance of personalization. That's why our Future Mrs Mug can be customized to celebrate the unique identity of each bride-to-be. Choose from a range of colors, fonts, and designs to create a one-of-a-kind mug that reflects her style and personality.
Whether it's adding her future last name or a special date that holds significance, our customization options allow you to make the gift even more memorable. It's these little details that make the Future Mrs Mug not just a mug but a cherished heirloom—an item that tells a story and holds a special place in her heart.
Shop Now on Star Gift Card Exchange
Don't miss out on the opportunity to surprise the future Mrs in your life with our exclusive Future Mrs Mug. Visit Star Gift Card Exchange today and explore our wide selection of unique gifts and personalized treasures. Our secure and user-friendly platform ensures a seamless shopping experience, allowing you to show your love and support in the most memorable way possible.
Experience the joy of becoming a future Mrs and make her dreams come true with the perfect gift from Star Gift Card Exchange. Shop now and celebrate this incredible milestone in style!
High-quality ceramic material for durability
Elegant and ergonomic design for a comfortable grip
Thoughtful engagement or bridal shower gift
Customizable options to reflect personal style
Secure and user-friendly shopping experience
Bring a touch of magic to your loved one's life and celebrate the journey towards becoming a future Mrs. Order your Future Mrs Mug from Star Gift Card Exchange today!